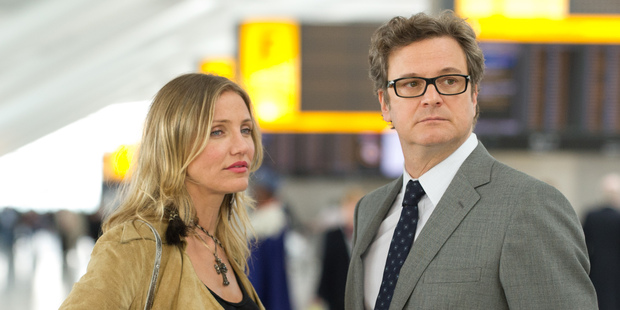 With a script by Ethan and Joel Coen, and an attractive cast and a clever premise, this comedy has all the parts required to be a success, but it turns out this gambit is harder to pull off than you'd think.
A remake of the 1966 comedy caper staring Michael Caine and Shirley MacLaine, Gambit never gets out of second gear despite the capable cast's best efforts. It's a missed opportunity by director Michael Hoffman (The Last Station), who has chosen to play out this art heist with an old-fashioned style of slapstick comedy and equally old-fashioned musical score. Though the result is pleasant and easy-going entertainment, it's all too predictable to be memorable.
On the upside, everyone looks like they're having a lot of fun. Colin Firth is well cast as the broke and hapless art curator Harry Deane, who decides to swindle his nasty boss and sporadic nudist, Lionel Shahbandar (Alan Rickman), out of millions by convincing him to buy a fake painting by Claude Monet. The vibrant Cameron Diaz plays cliched rodeo-riding Texan P.J.
Puznowski, who Harry persuades to be part of his swindle by posing as the seller of the painting, which hangs in her tobacco chewing grandmother's trailer home.
As far as cons, heists and far-fetched plans go this one is short on both decent planning and any real tension. The heist seems to play second fiddle to the gags, which mostly involve Firth being punched regularly in the face and losing his trousers.
This would be fine if the gags were funny, but the laughs are only occasional.
Although Hoffman tries to keep the pace going, you can imagine this being a zippy little number in the 60s, and although the actors are individually good fits for their characters, their chemistry and Hoffman's treatment, unfortunately, never come together.


Stars: 2/5
Cast: Cameron Diaz, Stanley Tucci, Alan Rickman, Colin Firth
Director: Michael Hoffman
Running time: 89 mins
Rating: M
Verdict: A pleasant but lacklustre comedy that doesn't live up to its potential
- TimeOut