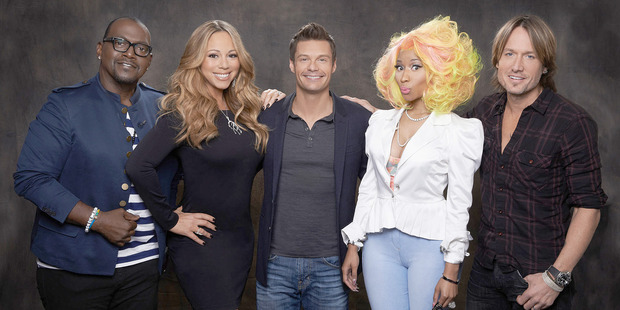 Every American Idol judge has reportedly been fired, leaving Ryan Seacreast as the show's only remaining original cast member.
Randy Jackson, Nicki Minaj, Mariah Carey and Keith Urban are set to be shown the door on the popular US show, according to The New York Daily News and other media.
The talent show is faced with declining ratings, with an overall 25 per cent drop of in viewers from last season.
Its judging panel has been in a near-constant state of flux, with Jackson was the only original member left on the show.
Minaj and Carey are also embroiled in an apparent feud, exchanging barbs on-screen and on Twitter.
Host Ryan Seacreast will remain as the only cast member who has stayed since the show's debut.
- nzherald.co.nz