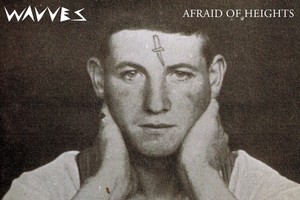 Mixing Nirvana's grunge spirit with Beach Boys' surf-pop sensibilities sounds like a bizarre mix on paper, and Wavves have milked it for all it's worth. The Californian-based trio's fourth album is full of Cobain references, like the title track's down-tuned riffs and the woe-is-me chorus of "I will always be on my own".
But frontman Nathan Williams isn't just a copycat - his tried-and-true trick is to infuse Wavves' songs with melodies so damn infectious you can't help but fall in love. Afraid of Heights, the follow-up to 2010's breakthrough King of the Beach, is full of them: Lunge Forward sounds like Dinosaur Jr if they went surfing with Brian Wilson; Demon to Lean On is Nirvana's Come As You Are buffed into a summery gleam, and Sail to the Sun's ripping skate-rawk will have you wishing for a moshpit to erupt nearby. Best of all is Dog, an effective and affecting lighter-waver that could be their very own version of the Smashing Pumpkins' Disarm.
They may not be aiming for heights even half as high as Cobain reached.
But if you're up for a free-wheeling good time, you can rely on Wavves to give it to you.
Stars: 4/5
Verdict: Surf punks still indebted to Kurt Cobain
- TimeOut