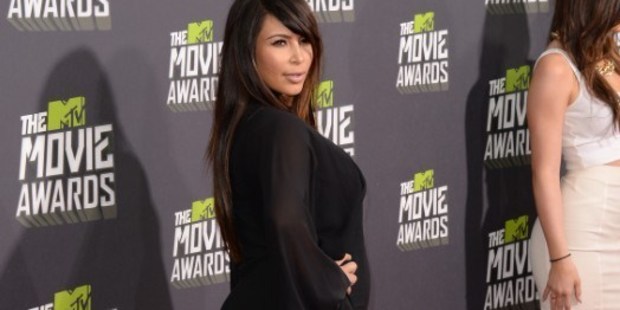 Kim Kardashian fears she will never get her pre-pregnancy body back.
The 32-year-old reality TV star - who is set to give birth to her first child in early July - is reportedly "terrified" she won't be able to get back into shape after her baby is born because she can't stop eating.
A source close to the Keeping Up With The Kardashians star told In Touch magazine she is "freaking out about her body."
The friend added: "She's always played up her sex appeal, so she's terrified she won't be able to get her body back after the baby is born.
"She's completely neurotic about her looks. She recently gained six pounds in one week.
She said, 'Even my armpits are fat, I don't know what's happening to me.' She's got to do something, because her body is everything to her.
"Kim's panicking that the weight will just keep on stacking on and will never come off.
"Not only is she vain, but she knows that her body is what makes her money. She's built an empire on it. But as much as she tries to be good, she just can't stop eating. It's like something has taken over her body, and she's miserable."
But Kim recently insisted that she is finally feeling good about her body and pregnancy.
She told E! News: "Ever since I felt the baby kick, it's such an amazing feeling, and it's really allowed me to embrace it.
"Once you feel this movement inside, it's just a whole different experience, so I love it now. It was tough at the beginning, but I'm passed all that and I love it now."
- Bang! Showbiz