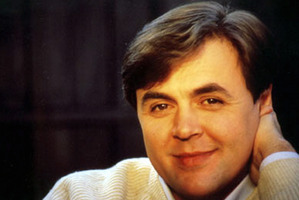 Auckland Museum's 2012 Fazioli International Piano Recital series was rather awkwardly set up, with all four concerts coinciding with major operatic and orchestral events in the city.
This year's dates have been more wisely appointed and Oleg Marshev had no competition for his Saturday concert of Debussy and Mussorgsky, which made a half-filled auditorium a sad commentary on the fickleness of the city's music-lovers.
The Russian pianist is a frequent visitor and, although he is not one to be daunted by the most athletic of virtuoso demands, he is not a wildly demonstrative performer.
With Marshev, Debussy's second volume of Preludes dispensed its own cool poetry. The utter calm of the opening Brouillards occasionally flared, but morphed seamlessly into the saturated, autumnal chords of Feuilles Mortes.
Marshev is good at making connections. The brusque, heartless habanera of La Puerta del Vino was yet to come, but the dead leaves of the previous piece seemed to suggest their own muted, Ravelian waltz.
With beautiful judged tone, and exemplary pedalling, Marshev had Debussy's fairies in exquisite dancing form while the final Fireworks was incendiary pointillism. In between, he gauged the shifting moods of Ondine and, amidst the frolics of General Lavine, enjoyed the hints of cakewalk.
After interval, Mussorgsky's Pictures at an Exhibition presented an occasional technical challenge that did not detract from the cumulative power of this great work.
If there were some opportunities missed - one felt that the quarrelling children in the Tuileries needed to be more capricious - there were compensations.
In The Old Castle, Marshev stressed the subtle harmonic pungencies that made Mussorgsky such a modernist before his time and Bydlo was one rumble of a journey. The final sequence, leading from the Roman catacombs to the Great Gate at Kiev, took us to the very heart of Mother Russia.
Alexander Siloti's transcription of a Bach Prelude was a generous encore. It proved to be a study in musical incandescence.
Classical music
What: Oleg Marshev
Where: Auckland Museum
When: Saturday