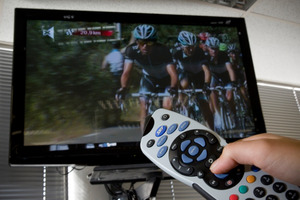 If you have your Sky TV channels memorised, you're going to have to start again.
Sky Television announced today it will be changing its current channel numbering on May 1 in a move to group its channels by genre.
It said the numbering will "allow for growth", making space for new channel launches and special events.
"A change like this is a significant one and the decision to make these changes was not taken lightly," said Sky chief executive John Fellet.
"We appreciate just how familiar Sky customers tend to be with our channel numbering. However, the change is born out of a fantastic growth story, we've introduced more than 10 new channels since the last change to channel numbering in 2007 and we have firm plans to continue introducing compelling new channels."
SKY will be advising customers of the changes soon, which it plans to do through TV, email, websites and "phone messages".
Some of the key changes will include:
- General Entertainment and Lifestyle channels will extend to button 29
- Movies start at channel 30 and will be expanded to 20 channels
- Sport starts at channel 50 and will be expanded to 20 channels
- Allowance for 'Pop Up' channels within Sport and Movies
- Factual and News will start at channel 70
- Family and Music will start at channel 100
- SKY Box Office Movies (SBO) will start at channel 121 with 3 channels also available on channels 40, 41 and 42
- nzherald.co.nz