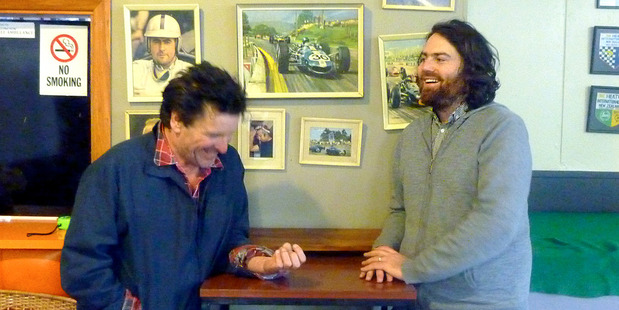 "It's the music that has always kept the band alive" says The Warratahs' frontman Barry Saunders. "We are always looking forward and creating new material or reworking old material. If we weren't doing that, there would be no band."
Celebrating their 25th anniversary this year, The Warratahs have been doing just that, reworking songs from their back catalogue on North and South Island jaunts and releasing a 25 Year Collection album with a five-track EP of new songs.
For Talking Heads, Saunders and former touring buddy Samuel Flyn Scott met up at The Phoenix Foundation's HQ to trace the beginnings of their friendship.
Follow Sam Wicks on Twitter for notifications of future Talking Heads and other content on nzherald.co.nz.