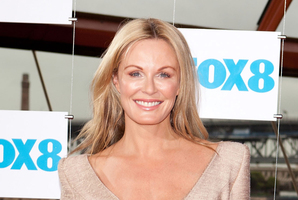 TV star Charlotte Dawson quit Twitter following a flurry of criticism over her comments in the Herald on Sunday last week.
New Zealand readers turned to the social media site to tell the Australia's Next Top Model judge they were glad she had moved across the ditch, while others extended their support.
On Wednesday Dawson announced she was closing her account and disappeared off the site.
Just 24 hours later, she was back.
Last week Dawson, who was publicising the release of her memoir, said: "New Zealand is small, nasty and vindictive. It's a tiny, little village ... a tiny country at the end of the earth.
"I think New Zealanders feel celebrities aren't human but, for me, it was heartbreaking. I'm just so grateful to be out of there."