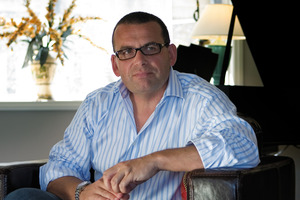 Paul Henry has courted controversy again, this time for "sick" comments about refugees seeking asylum in Australia.
Henry was commenting on a Daily Telegraph story about the Australia federal government offering money for families to temporarily take in refugees.
He suggested on Channel 10's Breakfast the idea could be "broadened out".
"I mean if this is all about saving money you could broaden it out. Why not criminals? Not murderers, but low level criminals. You could - the jails could be smaller and you could put them in homestay situations. The mentally ill.
"The mentally ill could go into homes."
His co-host Andrew Rochford's interrupted, saying "this is a classic demonisation of asylum seekers".
"But you volunteer for this," Rochford said. "So obviously if you're stretched, and you're struggling, you don't have the room, you're not going to say yes to a refugee to come round and live in the linen cupboard."
Henry then said it could be a "good idea" to make money, by housing the asylum seekers in the linen cupboard.
"You could put - you'd want to get the linen out, wouldn't you? Otherwise (inaudible) 'oh, these sheets are dirty. Ergh'.
"Don't ask. These towels... (sniffs) oh no, don't ask. We've got someone living in the linen cupboard kids, just don't go in there."
Australia's ABC show Media Watch put the boot into the former co-host of TVNZ's Breakfast, describing his comments as "sick".
"What's sicker still is that Henry's bosses at Ten will be delighted that their struggling little breakfast show has featured on Media Watch. If they'd had any shame, they wouldn't have hired him in the first place," host Jonathan Holmes said in the May 14 episode.
See the Media Watch clip here.
- HERALD ONLINE