Hugh follows Producer Andrew Beattie to Wellington as he meets the winning team, and they begin to get down to the business of making a movie.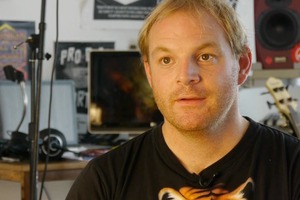 Winning team member Richard Falkner.
Webisodes are shot on Panasonic GH2 cameras.
Follow Make My Movie on Twitter here, and follow the winning movie here.