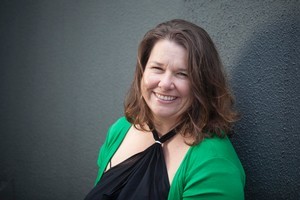 Written in the tumultuous period after Maggie Thatcher's 1979 election, Top Girls jolts us back to when feminism was a serious political force.
The ardour of the early feminists has been swept away by successive waves of girl power but Silo theatre's stylish production proves the play remains relevant and its status is well deserved.
Caryl Churchill's distinctive post-modern style is brilliantly displayed in the famous dinner party scene where a bizarre assortment of historical and fictional female characters are thrown together in a swanky London restaurant. The overlapping dialogue has learned discourse on ninth century theological conundrums and exquisite fragments of Japanese poetry colliding with earthy peasant humour and anecdotes from an intrepid Victorian adventurer.
The effect is scintillating and the remainder of the play struggles to match the panache of the opening scene.
The lengthy second act presents a rather mundane catalogue of working women seeking new career prospects.
But in the third act the dramatic tension is racked up in an explosive rendering of the class warfare that polarised Thatcher's Britain. The play's finely balanced dialectic suggests the haves and the have-nots are ill-served by a system that seeks nothing other than material prosperity.
A moving performance by Sophie Hambleton expresses the frustration felt by working class girls who experience the feminist ideal as an unobtainable mirage. And in Danielle Cormack's icy portrayal of an ambitious career woman the alluring trappings of success are a facade covering a tangle of anxiety and regrets.
Rima Te Wiata has enormous fun as the legendary Pope Joan and Nancy Brunning creates a strong feeling of otherness as a Japanese imperial concubine. But Bronwyn Bradley emerges as the star of the show as she deftly switches from the indomitable Isabella Bird to a bitterly calloused working class mum.
THEATRE
What: Top Girls.
Where: Q Theatre until March 17.