It's the week the 2012 television season really kicks into life with the networks unleashing new shows, returning hits and Paul Henry's panel show. Here's how the new primetime pans out ...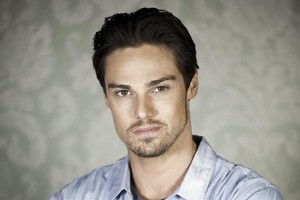 Thursday
TIMEOUT'S PICK: Once Upon A Time
Tonight the main event is TV2's new show Once Upon A Time (8.30pm), the television part of Hollywood's current obsession with Snow White and all things fairytale- there's two movies on the way too and another telly series entitled Grimm.
With producer connections to Lost, Once Upon a Time, though, attempts to reinvent more than the fairest of them all. She's now a school teacher named Mary Margaret Blanchard, who, thanks to a curse from the Evil Queen, is trapped in the village of Storybrooke, Maine, with fellow fairytale folk.
All have forgotten their pasts as storybook characters and, now stranded in real life, they find that no-one is destined to live happily ever after. Jennifer Morrison (of House) stars as a streetwise bail bondswoman who finds herself in Storybrooke having been dragged there by Henry, the son she gave up for adoption years earlier and who has figured the whole fairytale farrago out but needs his real mother's help.
Before that, TV2 brings back reality police shows Police Ten 7 (7.30pm) and Highway Patrol (8pm) while over on TV3 it's the return of Bones (8.30pm) and Project Runway (9.30pm).
Friday
TIMEOUT'S PICK: Wait until next week
It's another week before TV3 brings back Glee or 7 Days or Wanna-Ben to prove there is life other than Graham Norton in Friday night primetime. Yes, there is the new fifth season of Doc Martin - the one with Martin Clunes as a Cornwall GP - starting on One tomorrow night (8.30pm), something we are sure his many fans will be pleased to see.
Saturday
TIMEOUT'S PICK: Go see a movie, or rent a DVD
Yes, Saturday it's the the usual small screen wasteland for a few more weeks yet, unless you count the head-to-head competition between the new season of American Idol (TV2, 7.30pm), and the last stages of X-Factor Australia (TV3, 7.30pm).
Sunday
TIMEOUT'S PICK: House
TV3 gets into the new season swing of things straight after the news with Would I Lie To You? - the panel show which the network got as a consolation prize for signing up Paul Henry only to lose him to breakfast telly in Australia.
Henry plays the host as two teams, captained by Jon Bridges and Jesse Mulligan and made up of various faces from the TV3 talent pool, try to spot who's telling fibs on the other side. Whether there's a studio audience or Henry's role is also there to supply the sniggering soundtrack we can't quite tell yet. That leads into the return of current affairs slab 60 Minutes and then it's a medical double - House returns for his eighth and probable last season, which finds him at the end of his prison sentence for driving his car through Cuddy's house at the end of season seven.
That's followed by the second season of The Big C, starring Laura Linney as a high school teacher suffering from a seemingly terminal cancer, who, after deciding to live out her last days in reckless fashion in the first season, is now trying to fight the disease with the support of husband Oliver Platt.
TV2 chips in with two sitcoms - the returning Mike and Molly (7.30pm) and Fran "The Nanny" Drescher's new tilt at a half-hour comedy, Happily Divorced which is based on her marriage with her writer-producer and Nanny-creator husband Peter Marc Jacobson, who came out after they split.
Monday
TIMEOUT'S PICK: Homeland
TV3 is unleashing quite the assault with its evening viewing schedule offering a sitcom one-two with Tim Allen's new Last Man Standing (7.30pm) followed by the return of the great Modern Family.
Then it's hardy perennial CSI (8.30pm), which has Ted Danson taking over as boss of the Las Vegas squad, followed by the possible best new show of the season, CIA thriller Homeland.
It's a series which comes recommended from on high (President Obama's a fan, apparently) while Claire Danes shines as Agent Carrie Mathison, as she obsesses about whether Marine Sergeant Nicholas Brody (Damien Lewis) might have been turned into a terrorist after his long incarceration in Iraq.
Nothing new on One or Prime (though the latter is showing the first part of Christchurch earthquake doco A Shocking Reminder at 8.30pm) while TV2 kicks off the latest series of Phil Keoghan's reality show The Amazing Race which starts out in Chile (7.30pm), before the opening of the final season of Desperate Housewives (8.30pm) starring our own Charles Mesure.
Then TV2 offers Revenge (9.30pm), a saga of rich American folks with nice coastal properties in the Hamptons apparently inspired by The Count of Monte Cristo. The Count character, however, is played by Taylor Swift lookalike Emily VanCamp (last seen in Brothers & Sisters) and Madeleine Stowe stars as the show's resident villain, Victoria Grayson. Fun fact: Stowe once starred in a grim forgotten 1990 Kevin Costner movie also called Revenge.
Tuesday
TIMEOUT'S PICK: Go Girls
It's TV2's turn for a three-hour slab of new season shows - returning sitcom The Middle (7.30pm) is paired with new comedy Suburgatory (8pm) about a New York City solo dad who decides to shift himself and his teenage daughter (Jane Levy from the US version of Shameless) to the 'burbs so she'll grow up a bit slower. Fat chance, Dad!
Then it's the opening of fourth season of local comedy drama Go Girls (8.30pm), where we find the gang one year on - after Kev got hitched to Amanda and with Britta joining Cody in the solo mum club. It's followed by the second season of female-oriented Canadian cop drama Rookie Blue.
TV3 kicks off the evening with its second season of the oddly fascinating reality show, The Secret Life of Dancers (7.30pm) which follows the personal and professional pirouettes of the talented folk behind the Royal New Zealand Ballet. Then it's a new season of local find-my-long-lost-relative show Missing Pieces (8pm) before a double helping of NCIS with the ninth season of NCIS (8.30pm) and the new season of spin-off NCIS: Los Angeles (9.30pm). More than enough for those members of the bloke demographic who prefer their shows to come with abbreviations in the titles.
Wednesday
TIMEOUT'S PICK: Sons of Anarchy
One chips in some season returns with Fair Go kicking off its consumer advocate year at 7.30pm followed by the return of the pet detectives of SPCA Rescue at 8pm.
TV2 has a conveyor belt of new season sitcoms - Two and a Half Men (7.30pm), 2 Broke Girls (8pm), The Big Bang Theory (8.30pm), Happy Endings (9pm) - before once more fighting the zombie apocalypse in The Walking Dead (9.30pm).
TV3 revs up the new fourth season of Sons of Anarchy (9.15pm) after the final overs of its summer filler, The X Factor Australia. And for those who still need their Downton Abbey fix after the two Christmas specials, Prime is screening the making-of Downton Abbey: Behind the Drama (8.30pm).
-TimeOut