Say, son, are those the Port Hills or the Blue Ridge Mountains? The Unfaithful Ways' debut album Free Rein reimagines Lyttelton through a distinctly Americana lens, as told through Marlon Williams' songs.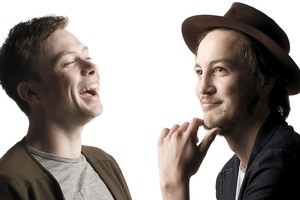 Fellow Southern son Anthonie Tonnon of Tono and The Finance Company talked with Williams about his band's take on country music and the effect of the Christchurch earthquakes on Lyttelton's tightknit music community.
Follow Sam Wicks on Twitter for notifications of future Talking Heads and other content on nzherald.co.nz.