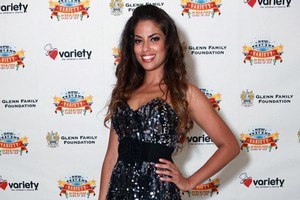 Kiwi musicians are begging fans to follow them on Facebook and Twitter to qualify for $10,000 grants.
NZ on Air payouts have been linked to the musicians' number of online followers since a new taxpayer funding scheme was introduced in July.
Chief executive Jane Wrightson said the funding still depended mainly on the music.
"You have to create a first-step barrier. If musicians have followers on Facebook and not much else, then they don't get through the gate."
She said the scheme encouraged musicians to create a buzz about their music. "Part of getting ahead in the music business is that [musicians] understand it's a business."
South Island-based singer-songwriter Bex Murray has taken to the internet to ask for more followers.
On Twitter, she wrote: "Hello everybody, the New Criteria for NZ on Air Funding is 1000 followers on Facebook and 500 on Twitter ... Please help me get to that."
In August, singer Jessie Gurunathan wrote on Facebook: "HELP! in order to meet NZonAir funding criteria I need about 250 more likes on my artist page. Ur support wld b awesome!"
Pagan Records boss Tim Moon said Twitter was "completely irrelevant" to a band's popularity. "It isn't used for sharing tracks at all."
He said long-dead Billy T. James, with 160,000 Facebook "likes", should be eligible for funding under the format. Figures could also be inflated artificially by computer software, he warned.
He said musicians he had spoken to were annoyed by the criteria, but dared not speak out because they relied on NZ on Air funding.
"Some of our top musicians [feel] quite stunned that either Facebook or Twitter could be used as a measurement of success," Moon said.
The new funding scheme, called Making Tracks, came into force in July and provided $2 million a year to fund hundreds of single-track recording projects and 200 music videos.
In the latest round of funding, established artists Dane Rumble (6654 Twitter followers), Gin Wigmore (8742) and Tiki Taane (1391) received between $6000 and $10,000.