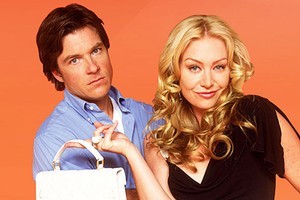 Arrested Development fans rejoice - new episodes and a movie are planned for the cult sitcom that got cancelled after just three short, hilarious seasons.
Reports suggest the show's creator Mitch Hurwitz announced the news at an Arrested Development cast reunion at the New Yorker Festival.
A movie featuring the show's original cast - including Jason Bateman, Michael Cera, Will Arnett and Portia de Rossi - has been rumoured for years but up until now has never been confirmed.
But the announcement of up to 10 new episodes leading into the release of a feature film is likely to surprise fans of the show.
Hurwitz wants to use the TV episodes to tell where the nine main characters have been for the last five years. Shooting is tentatively set to begin next year, but the movie doesn't have a release date.
After the festival, Bateman tweeted: "It's true. We will do 10 episodes and the movie. Probably shoot them all together next summer for a release in early '13. VERY excited!"
Arrested Development ran from 2003 to 2006 on Fox in America, before being cancelled because of low ratings.
Narrated by Ron Howard, the show followed the disfunctional Bluth family, who struggled to adapt to lower incomes after the family's father George Michael Senior was indicted for "creative accounting practices" for his real estate business and the family banana stand.
- Herald online and AP