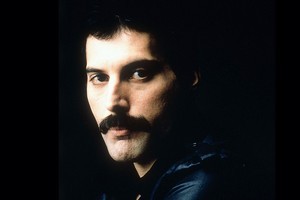 Sorry, ladies, but men are better at writing pop songs then women, according to scientists who believe they've found the catchiest song of all time.
The academics, who surveyed thousands of volunteers to find their results, named Queen's We Are the Champions as the catchiest song ever.
It was news that pleased the band's guitarist Brian May: "Fabulous, so it's proved then? We truly are the champions," he said.
While there are some surprising results in the top 10 - like Wheatus' Teenage Dirtbag, Sum 41's Fat Lip and the soundtrack from Baywatch - there is no room in the list for any songs sung by a woman.
Instead, the top 10 was comprised of rock and pop songs from all-male groups, like Europe's The Final Countdown, The Automatic's Monster and Village People's YMCA.
Musicologist Dr Alisun Pawley and Goldsmiths music psychologist Dr Daniel Mullensiefen said this was because songs were "a subconscious war cry".
"Psychologically we look to men to lead us into battle, so it could be in our intuitive nature to follow male-fronted songs."
The Daily Mail reported academics came to the conclusion that there were four key elements in a successful pop song: male vocalists; long, detailed musical phrases; multiple pitch changes in the chorus, and higher male voices being used elsewhere in the song.
The top 10:
1. We are the Champions - Queen (1977)
2. YMCA - The Village People (1978)
3. Fat Lip - Sum 41 (2001)
4. The Final Countdown - Europe (1986)
5. Monster - The Automatic (2006)
6. Ruby - The Kaiser Chiefs (2007)
7. I'm Always Here - Jimi Jamison (1996)
8. Brown Eyed Girl - Van Morrison (1967)
9. Teenage Dirtbag - Wheatus (2000)
10. Livin' on a Prayer - Bon Jovi (1986)
- Herald online