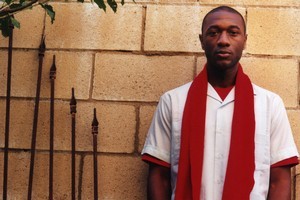 Summer festival and tour news is rolling out thick and fast, starting this week with a new look More FM Summer Vineyard Tour. For the past five years More FM has been touring local legends around the vines, but for February 2012 they've changed tack and will be touring international artists.
That includes American soul-singing sensation Aloe Blacc (known for hit track I Need A Dollar) touring with his band The Grand Scheme, on the back of their sold-out shows here earlier this year.
Aussie favourites John Butler Trio will join them, bringing the bearded hippie vibes and some blues-tinged-rock, and local songstress Annabel Fay. They'll all play eight dates at wineries from Queenstown to Auckland from February 3-11.
Auckland rock 'n' rollers The Checks have also announced an early-summer tour. To celebrate the release of their third studio album, Deadly Summer Sway (on the auspicious date of November 11, 2011), the boys are heading off on a 12-show tour with the Space Creeps and handpicked local supports and DJs; November 11 to December 10.
Festival line-ups are also being finalised, so now is the time to be making your pick for New Year's. Martinborough's La De Da have made their final announcement, adding Wu Tang Clan's GZA/The Genius to headline Lullaby Lane on December 30, along with hip-hop legend Pharoahe Monch, Rahzel (ex The Roots) and the sultry Jean Grae.
Dubstep heavyweights Optimus Gryme and Mt Eden Dubstep will also be at Lullaby Lane, along with a host of international DJs and young local stars Kids of 88, Zowie, Kidz in Space and Computers Want Me Dead. Already announced for December 31 are Six 60, Fat Freddy's Drop, Kora, State of Mind Live, Dub FX, Donavon Frankenreiter, Katchafire, The Upbeats, Sola Rosa, Skism, Blue King Brown, Iva Lamkum, Concord Dawn, and Dodge and Fuski.
- TimeOut