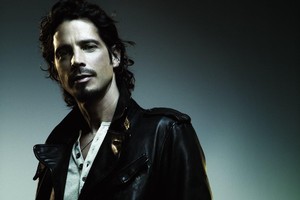 MUSIC
It's mostly about various permutations of rock this week. Japanese art-metal-rockers MONO perform their majestic neo-classical soundscapes at the Kings Arms on Saturday, supported by local favourites Jakob.
Soundgarden frontman Chris Cornell shows off his softer side with a two-night acoustic solo show on Tuesday and Wednesday at the Aotea Centre. His two-hour set combines covers, acoustic versions of Soundgarden and Audioslave numbers, as well as a few songs from his latest album Songbook.
On the local front, alt-rockers Cut Off Your Hands perform new material from their folk-inspired album Hollow with two shows at Galatos on Saturday (one all-ages and one R18), or for something more intimate, gothic librarian Dunedin duo Haunted Love release their sweet synth-folk album Spirit Love at The Basement on Friday, as part of Basement Fest.
And don't forget the electro-dubstep-DJ extravaganza R&V Soundcheck on at Vector Arena tonight.
TV
If you enjoyed The Tudors, then the arrival of TV3's new irreverent period drama The Borgias (9.30pm, Wednesday) will have you excited. It's set in Rome 1492, the seat of the Papacy, and the centre of all power. Jeremy Irons leads, very drolly, as Rodrigo Borgia, the cunning, manipulative patriarch of The Borgia family who bribes, buys and muscles his way into the papacy, becoming Pope Alexander VI, and building an empire through corruption of the church - the original Godfather, you might say.
Contemporaries of the Medicis, the Borgias are an eccentric bunch, and proceed to propel us through life in the Renaissance, stuffed to the chancel with priests, whores, greed, shouting, bribery, incest, poisonings and a naughty monkey. And if you're watching the rugby on Saturday eve, tune in to TV One at 7.30pm for Get Fresh with Al Brown as he heads to our rugby heartland, visiting the vibrant Riccarton market before gathering some great local produce for a vegetarian entree, and royal meat for his main. He finishes off making a Canterbury dessert that celebrates the Red and Blacks.
MOVIES
Kicking off an eclectic wee bunch of releases is The Round Up starring Melanie Laurent and Jean Reno, which follows a Jewish doctor, Protestant nurse and a large group of Jewish Parisians who are captured in the Vel'd'Hiv Roundup - the mass arrest of Jews by French police who were Nazi accomplices in Paris in 1942.
Staying with the serious subject matter is The Beaver, which stars Mel Gibson as the depressed CEO of a toy company, who adopts a beaver hand puppet as his sole means of communication. Also starring Jodie Foster as his wife, The Beaver was buried in America after Gibson's public relations issues, but is receiving a small theatrical release here on the back of some strong reviews.
For something more fluffy, we've got the rom-com What's Your Number? starring Anna Faris. Best known here for calling Kiwi men boorish' she's not at all typecast as a young blonde who decides to hunt down all her ex-boyfriends to see if she missed her soul mate somewhere.
And finally, action-thriller Abduction is Taylor Lautner's first leading role post-Twilight. Can he run as fast on two legs as he did on four?
Or...
Given we've just slid into daylight savings mode, celebrate appropriately this Friday with First Light - a free event on High St from 12pm-10pm. It focuses on the fashion shopping aspect of the High St district, the idea being to woo shoppers in with an array of entertainment, with designers and business owners on hand to showcase the best of the new season's fashion, food and culture.
Check out the boutiques, bars, galleries and restaurants in the area, and stick around to hear music from Motor City Family Funk, Lewis McCallum and The Checks.
-TimeOut