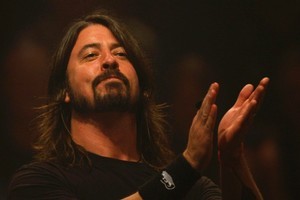 Foo Fighters frontman Dave Grohl is convinced music technology is ruining rock'n'roll because fancy studio production creates records which lack "personality".
The former Nirvana drummer decided to shun modern recording techniques during the making of his band's latest album, Wasting Light, by using old-fashioned tape instead of computers.
Grohl has now spoken out against modern recording techniques, which often involve replacing a percussionist with a computer-generated drum beat, insisting rock bands should stay true to their roots.
"All that s**t ruins music these days. Drum machines work for pop artists but when it comes to rock'n'roll - don't f**k with the human element ... I had favourite drummers because of their inconsistencies. Modern production has robbed drummers of personalities and it really p**ses me off," he tells Britain's The Sun.
-AAP