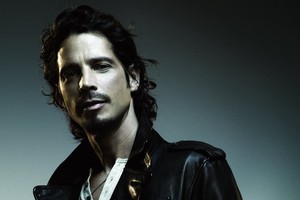 For a guy who possesses one of the best voices in rock music, Chris Cornell's last solo album left many scratching their heads.
On Scream from 2009 he upped the dance pop action courtesy of producer Timbaland with decidedly patchy - and at times awful - results. But when the Soundgarden, and former Audioslave, frontman returns to New Zealand for shows in October he will be accompanied by just his trusty guitar.
He plays Wellington's Michael Fowler Centre on October 2 and the ASB Theatre, Auckland, on October 4.
Cornell's solo acoustic Songbook tour will take in songs from his Temple of the Dog and Soundgarden days (including the beautiful Black Hole Sun), through to his more recent solo outings, which probably means enduring his cover of Michael Jackson's Billie Jean.
Also during the show, which has sold out around the United States and received rave reviews, he shares insights into fans' best-loved songs.
He was last here in 2007 when he opened for Linkin Park at their two sold-out Vector Arena gigs. Tickets go on sale June 10 at Ticketek (Wellington) and buytickets.co.nz (Auckland). Pre-sales begin June 6 (for fan club members) and June 8.
On a more obscure front, Swiss musician and owner of Voodoo Rhythm Records, Reverend Beat Man, and ghostly one-man band Delaney Davidson, both practitioners of primtive rock 'n' roll and trashy gospel blues, are on a nationwide tour including playing Auckland's Lucha Lounge, July 7 and Whammy Bar, July 16.
- TimeOut