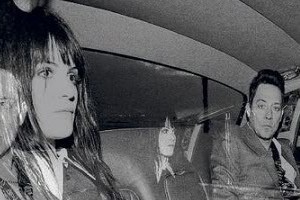 Album cover for 'Blood Pressures' by The Kills. Photo / Supplied
The antagonism is still there and Alison Mosshart and Jamie Hince let it ricochet off one another. The pair return after Mosshart's stint in Jack White's now dissembled project the Dead Weather to release more loud, textured, yet foot-tappingly catchy music on this, their fourth album. From the outset, the record is not as focused on finding its inner pop as its predecessor Midnight Boom which featured the more colourful tracks Alphabet Pony and Cheap and Cheerful. Blood Pressures is darker, verging on the rumbling beauty of dread of the Dead Weather - and feels more like a powerful ventilation of pent-up frustration than an attempt to please.
As always the marvel is how just the pair of them manage to weave so many layers into their music, but what makes this release even more impressive is that they appear to have casually matured into their unique sound - a heavy, grungy fuzz that is infectious - and thrash their rules of opposites: feminity meets masculinity, tuneful blues meet rugged bass. They don't strain. Satellite manages to be upliftingly morose and Heart is a Beating Drum thumps to the beat of the humble ping-pong ball.
Hince mixes it up by taking over the vocals on classical ballad The Last Goodbye which then plunges into Mosshart's loose, bluesy croon in Damned If She Do. It's a perfectly tumultuous marriage that should sit well with fans as they batten down the hatches in time for winter. Jacqueline Smith
Stars: 4/5
Verdict: Dark at the heart
-TimeOut