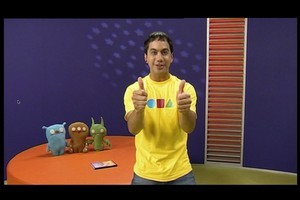 Kids will be able to watch The Wot Wots, Buzzy Bee and all their friends around the clock when TVNZ launches Kidzone24 on Sunday May 1.
The only catch is that their parents need to have a Sky subscription.
The popular children's shows previously screened on TVNZ6 for 12 hours a day and most of the programming disappeared when the channel became the more commercially-viable, youth-orientated Channel U on March 13.
Freeview channel TVNZ7 has been screening children's shows from 6am until 8am but TVNZ7 will close next year when the Government's five-year funding arrangement for digital channels comes to an end.
From next Sunday, Kidzone24 will be found on Sky Channel 046 and will run 24 hours a day.
It will feature local and international programmes such as Weta Workshop's sketch-comedy show The Giggles and new shows Babar and the Adventures of Badou in which the famous French elephant Babar's 8-year-old grandson Badou teaches viewers about family and acceptance.
-TimeOut