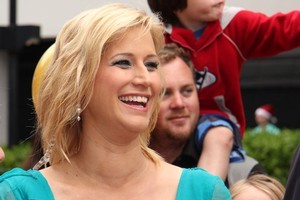 Former Breakfast presenter Pippa Wetzell has given birth to her third child.
The as yet unnamed boy weighed 9lb, 11oz (4.13kg) at birth.
Pippa and her husband, Torrin Crowther, have two daughters, three-year-old Brodie and 15-month-old Cameron.
Wetzell hosted her final Breakfast show at the end of last year, and will not continue on the show when she returns to TVNZ from maternity leave.
-NZ HERALD STAFF