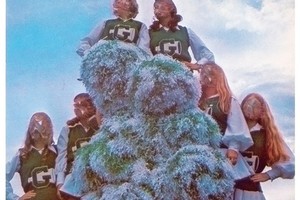 Rating: 4/5
Being released on the label of British rapper and musical maverick M.I.A. gives some indication of the beautifully challenging noise you can expect from this New York duo.
Distorted digital beats stomp all over the place, singer Alexis Krauss coos and screams, and serrated riffs and raw grooves will blindside your ears. Be warned, standing directly in front of your speakers with this beautifully raucous and dynamic din on could result in injury.
But turn it up, dance around, and take some shots any way.
-TimeOut