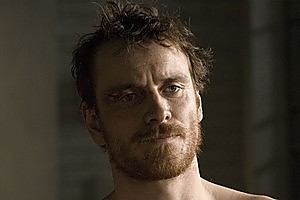 There's plenty of blood and grit in this historical action adventure, but it all adds up to not a heck of a lot.
Michael Fassbender (so great in Inglourious Basterds ) is one of a group of Roman soldiers trapped behind enemy lines in AD187 England. Outnumbered and out of their element, they are stalked by ruthless Pict warriors.
Director Neil Marshall introduces enough extra elements to the story to push it beyond being simply a chase-and-capture movie, and the stylised look recalls the opening scenes of Gladiator, but this relies on bloody fight scenes to sustain the tension. Forgettable stuff.
-Herald On Sunday / View