Where: TV3
When: Thursday, 7.30pm; Friday, 8.30pm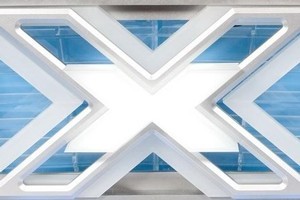 The build-up to The X Factor - Australia's second attempt at the Simon Cowell talent show which props up TV3's late-week primetime from tonight - got off to a rocky start.
Host Matthew Newton, who had already featured heavily in promotion for the show on both sides of the Tasman, was forced to quit the role after accusations of domestic violence. The former Underbelly star has returned to a Melbourne rehab facility just three months after he was discharged.
The already-filmed audition stages of the show will have any presence of Newton expunged and he's been replaced by the less problematic Home and Away star Luke Jacobz.
The first episode of the show aired in Australia on Monday night, attracting 1.18 million viewers. But it was beaten in the ratings by an interview with Newton's parents, Bert and Patti, which screened the same night on Channel Nine's A Current Affair.
It's Australia's second attempt at making a hit of the format designed by Cowell in 2004 and picked up in 20 countries - it first screened on Network Ten in 2005 to poor ratings.
But both Channel Seven and Channel Nine put in bids for the show after Channel Ten decided to rest Australian Idol this year. It's costing Seven a reported A$20 million-plus ($25.4 million) to produce, while Sony Music in Australia is offering the winner a recording contract. The British version, which has Dannii Minogue as a judge and launched Leona Lewis' career, has been a massive hit and is about to be launched in the US after Cowell left his judging post on American Idol.
In Australia's X Factor, the judges - pop stars Ronan Keating, Guy Sebastian and Natalie Imbruglia, as well as Sydney shock jock Kyle Sandilands - act as mentors to contestants who get through the auditions in "bootcamp" stages.
Each judge - assisted by industry big guns - will eventually pick their three favourite acts to represent them in the live studio shows.
At the live show stage, it's up to the votes of the Australian public.
On tonight's first episode, the four judges are searching for singers in Sydney, Brisbane and Melbourne; the auditionees belting out everything from Kings of Leon's Sex on Fire to Lady Gaga hits to Frank Sinatra's Fly Me to the Moon, with the unintentional comedy coming from a less-than-melodious take on Neil Diamond's Sweet Caroline.
- TimeOut