Rating: 3/5
Verdict: Heavy prog ambition from Oz quartet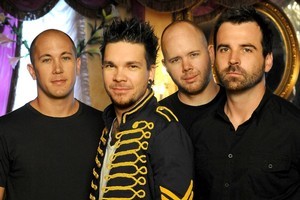 Here's an Aussie rock band - who happen to be mates with Shihad - who've done the hard yards over the past 10 years and have the track record of albums to show for it.
The Brisbane quartet's debut, Begins Here, was an angry, rough, and raging album; previous release Imago was not as heavy but on it they started moving towards a grander sound; and now, on Final Conversation, they hone that sound even more, conjuring up a heaving dynamic and an entirely progressive sound that's a mix of Muse, New Zealand instrumental noise-makers Jakob, and something more metal.
Initially released in Australia in 2008, it's only just coming out here, presumably because the band is finally crossing the ditch to play their first shows in New Zealand, including the Kings Arms on August 26.
Seven-minute opening track Worlds On Fire sets the mood, with its overwrought vocals, shimmering and searing guitar, and inspired trumpet blasts, before the rugged riffs kick in. It's the most bombastic the album gets, and it's also its finest moment.
Because elsewhere the more inviting moments of Window and the Watcher and ... And the Promise of Truth let things down, coming across a little too ineffectual on an album that doesn't quite live up to its ambitious intentions. Although it does come close.
- TimeOut