Rating: 4/5
Verdict: Boss puts in a big day at the London office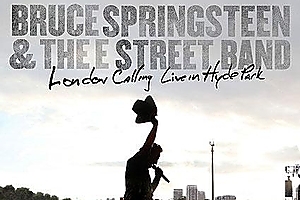 Springsteen and co's last album, 2009's Working on a Dream was fairly lacklustre. This DVD of the outdoor London show he played last June isn't designed to give that record a second wind, just remind us what a live force he and the E Street band remain as they all head into their sixties.
Only two tracks from Dream figure among the 27 here. They stretch all the way back to Born to Run and throw in The Clash's London Calling as a rousing opener and The Young Rascals' Good Lovin as mid-set light relief.
It might end on the compulsory Glory Days and Dancing in the Dark, but the set still throws up surprises like Youngstown from The Ghost of Tom Joad. Elsewhere, Springsteen is all too happy to take requests from the front row - literally, grabbing the fans' signs and using them to call up the next song. The 170-plus minutes certainly captures the feeling that this was an event, as the indefatigable Springsteen and the E Streeters plough ever onward in front of a vast crowd.
Springsteen's shirt is soaked by the fourth song and by the end some two dozen numbers and several buckets later, he's still at full power. A fine concert flick as well as the guy's own workout video of the year.