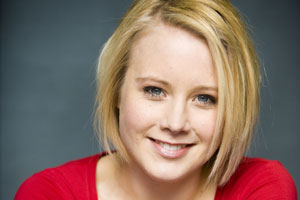 A Shortland Street episode which portrayed Tauranga as being intolerant of gay people has infuriated tourism bosses and residents.
Wednesday night's episode of the top-rating TV2 soap saw bisexual character Nicole (played by Sally Martin) complain it was difficult to "come out" in the city.
"[Your mum] lives in the big smoke, it's more tolerated there - this is Tauranga," she said.
The night before, Nicole's mother told asexual character Gerald that he should change his shirt before he went out, implying it was "too gay" for Tauranga.
The episodes have Tourism Bay of Plenty general manager Tim Burgess hot under the collar.
"Talk about a negative stereotype," Mr Burgess said.
"The only positive thing I can say is they were pronouncing Tauranga and Mauao correctly."
Mr Burgess said several people were "really upset" about the show, which was a "hot topic" in Tauranga this week.
He planned to write to Shortland Street's production company, South Pacific Pictures (SPP).
"What a horrible and nasty thing to say about a city, to imply that. It's really disappointing and lazy.
"What really annoyed me is that there was some suggestion we are not welcoming."
Mr Burgess said he was happy to host SPP boss John Barnett in Tauranga "any time".
But members of the lesbian community spoken to by the Bay of Plenty Times said they could empathise with Nicole's situation.
Priscilla Penniket, who works for gay support organisation Rainbow Youth in Auckland, said it was "really interesting" that Shortland Street had raised the issue.
"I think what they are hitting on is there's no resources in Tauranga currently, there's no social support groups.
"A major factor for queer people is not feeling isolated. When you feel isolated, you can start to feel abnormal."
Ms Penniket, 24, said she did not "come out" until she moved away from Tauranga for university, despite having had a girlfriend for two years at high school.
"We didn't really know any other queer people in Tauranga."
Mount Maunganui woman Lesley Belcham was planning to start a coffee group for lesbian women in Tauranga. While there was a gay men's group which met in Tauranga, there was nothing for women, she said.
"You don't have that tight-knit community as you do on K' Rd, where it's very visible."
Shortland Street producer Steven Zanoski said it had been established that Nicole's family lived in Tauranga since her character arrived on the show.
"Her attempts to deflect from Maia's insistence that she tell her mother that she is gay has more to do with her own personal issues about her sexuality than any truth that Tauranga is homophobic."
* Rainbow Youth is starting a group in Tauranga. For details go to www.rainbowyouth.org.nz, phone (09) 3764155, or email info@rainbowyouth.org.nz
For more articles from this region, go to Bay of Plenty Times