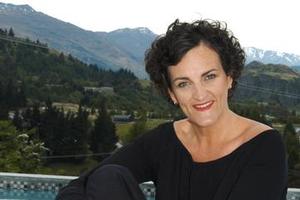 Top Kiwi authors tell us what they'll be reading on the beach this summer - and recommend some favourites.
Stacy Gregg
The only drawback to writing for a UK publisher is they have no idea that January is a do-nothing month here in New Zealand. Despite my protestations that I'm on holiday in Gisborne in January, my editor at HarperCollins London refuses to cut me any slack and has demanded that the manuscript for the first book in my new series, Pony Club Rivals, must be on her desk this month. So, I suppose I shall be getting sand in my laptop at Wainui Beach.
If I have any spare time I'll read Hilary Mantel's Wolf Hall, and Rachael King's Magpie Hall. And I'll definitely crack into rare book dealer Rick Gekoski's new "bibliomemoir" Outside of a Dog.
Gekoski collects literary anecdotes as well as books (his other book, Tolkien's Gown is brilliant and my partner Michael bought it from the excellent Muir's bookstore on a previous trip many years ago to Gisborne). The new Gekoski book is all about what happens when he splits with his wife - she swipes his 1000-strong collection of rare, first editions and refuses to give them back.
The title is taken from the Groucho Marx assertion that: "Outside of a dog, a book is man's best friend. Inside of a dog, it's too dark to read."
Stacy Gregg's latest Pony Club Secrets book, Victory and the All-Stars Academy (HarperCollins), is out now.
Fiona Kidman
Summer. At last. I plan to do as little as possible, except read. But first, I need to renovate my "reading room", as I've written my way through the last few summers. It's shady and cool, but I can see the sea and sky beyond. Bliss.
What will I read up there? Short things in summer, although I recommend Sarah Laing's novel Dead People's Music, the liveliest and most contemporary New Zealand novel of the year. I will reread poetry because one or a dozen reads of good poems is never enough. My favourite this year, Michael Harlow's The Tram Conductor's Blue Cap, with its deep resonance about love, joy, death and landscape, all the things that truly matter.
Lots of short stories. For those who love Alice Munro, her latest, Too Much Happiness is a must-read, albeit an uneven one. She is included in a terrific love story collection, My Mistress's Sparrow is Dead - Great Love Stories, edited by Jeffrey Eugenides. And, two more titles, Living as a Moon, by Owen Marshall and Anna Kavan's New Zealand, edited by Jennifer Sturm, the first no less wonderful for being familiar territory; the second, intriguing in its strangeness.
Fiona Kidman's most recent writing is the second volume of her memoir, Beside the Dark Pool (Vintage).
Sarah-Kate Lynch
To be perfectly honest, I'm a teeny bit sick of writing and reading just at the minute so plan to spend the beginning of summer staring gormlessly out to sea.
Should my eyes start to focus again, however, I do have two books that have haunted my bedside stack for months: The Elegance of The Hedgehog by Muriel Barbery, which French psychologists recommend instead of Prozac; and a book I ordered from Amazon called And Here's The Kicker, Conversations with 21 Top Humor Writers About Their Craft by Mike Sacks.
An American reader who likes my own books (God bless her) has just sent me one of her favourites, The Sharper Your Knife, The Less You Cry, by a woman called Kathleen Flinn who got dumped from her fancy-pants job and went to the Cordon Bleu cooking school in Paris.
It certainly looks like my cup of tea so I might take a break from the gormless staring and get stuck into that first.
Sarah-Kate Lynch is the author of On Top Of Everything (Black Swan), the fifth best-selling New Zealand novel of 2009.
Vanda Symon
This summer we're being invaded by guests, so will be having a sociable one at home, with the odd short trip to interesting places like Naseby, or The Catlins. Everything will be low-key and the barbeque will get its traditional thrashing. I love the long break with the kids home from school and delicious, lazy days. You can still be in your pyjamas at lunch time if you want to!
My reading list over the summer is fairly ambitious, but in a perfect world, involving lots of lounging outside in the sun with a book and a cool drink, I will read The Girl Who Kicked the Hornet's Nest by Stieg Larsson - this is the third book in his fabulous Millennium Trilogy. Truth, by Peter Temple. He's a great Aussie crime writer and this book is the sequel to The Broken Shore, which I loved. I want to do some retro reading, and have Ngaio Marsh's Vintage Murder lined up and Agatha Christie's The Murder of Roger Ackroyd. For a spot of non-fiction I have The Awa Book of New Zealand Science, edited by Rebecca Priestley.
My hot pick for the summer? If you haven't already read it, Banquo's Son by Tania Roxborogh. It's a sequel to Shakespeare's Macbeth and a ripping yarn. Great stuff.
Crime writer Vanda Symon has recently released her third novel Containment (Penguin).
Michelle Holman
Every year I have the same plan for my summer holiday. I will lie in a hammock. I will drink wine. I will read books.
What actually happens is that I fight for the hammock and drink half a glass of wine before a fly or mosquito takes a swan dive into it. But hopefully this summer I'll be reading The Time Traveler's Wife by Audrey Niffenegger. In a hammock, with a glass of wine nearby.
I've just finished Rachel Goodchild's Eighty Eight Dates and would recommend that for summer reading because it gives great tips/info on the internet dating scene, some of the stories provide those "Ahhh!" moments, and most importantly, it made me laugh. Education, poignancy and humour - you can't go past it.
Chick-lit writer Michelle Holman's latest novel Knotted (HarperCollins) is perfect summer reading.
Charlotte Grimshaw
I will be spending my summer holiday at my husband's family bach at Whatuwhiwhi. I may have to spend some time with the copy editing of my new novel, The Night Book, which is to be published next year. For summer reading, I'll be taking Philip O'Ceallaigh's second short-story collection, The Pleasant Light of Day. I met Philip in Cork at the Frank O'Connor awards (he was also shortlisted) and think his first collection Notes From A Turkish Whorehouse is the most interesting book I've read in a long time. I will also have Alice Munro's new collection, Too Much Happiness, a book called In Other Rooms Other Wonders by Daniyal Mueenuddin, a Pakistani writer I met at the Charleston festival in the UK this year, and John Banville's new novel, The Infinities. I'm looking forward to more of Banville's brilliant, precise and witty prose. I recently bought the thriller, The Girl With the Dragon Tattoo, mainly because my sister used to work for Stieg Larsson's publisher and I was curious. I found it so badly written I put it down, but I might go back to it, if I'm feeling idle.
Charlotte Grimshaw is a Montana award-winning author whose latest short-story collection Singularity (Vintage) was released in May.
Rachael King
This summer I'll be spending two weeks in a secret Coromandel location where I'll read books, catch and smoke kahawai, gather cockles, pipi, tuatua and mussels and make paella. My books of choice will be Peter Carey's Parrot and Olivier in America and Barbara Kingsolver's The Lacuna. These authors have written two of my favourite books - Oscar and Lucinda and The Poisonwood Bible - and they're both big fat reads that promise much, according to the reviews. My hot pick for others to read is The Little Stranger by Sarah Waters, a delicious ghost story that is hands-down the best book I have read in years.
It is a total coincidence that Waters came out with a ghost story set in a crumbling country house just as I finished my own - maybe that is why I love it so much.
Whatever the reason, The Little Stranger is powerful and subtle storytelling. It keeps you turning pages even as you savour the characters and descriptions, qualities that are rarely found in the same book.
Rachael King has recently released her second novel Magpie Hall (Vintage).
Deborah Challinor
This year I'll be at Ohope for Christmas, probably Raglan for New Year, and at home turning a grotty old washhouse into a modern, streamlined pantry and laundry - or, at least, I'll be watching someone else do it.
I'll be reading Stephen King's new doorstopper The Dome, ditto Diana Gabaldon's An Echo in the Bone, and perhaps Tamara McKinley's Australian trilogy, Lands Beyond the Sea, A Kingdom for the Brave, and Legacy.
For a bit of light non-fiction I'll start on Paul Ham's Vietnam: the Australian War.
This year's recommended books are: Tracy Chevalier's Remarkable Creatures; Mark Billingham's Bloodline; Michelle Holman's Knotted; Ian Chapman's Glory Days: from gumboots to platforms, and Kate Atkinson's When Will There Be Good News (even though it came out last year).
Deborah Challinor's Isle of Tears (HarperCollins) was the third bestselling New Zealand novel this year.