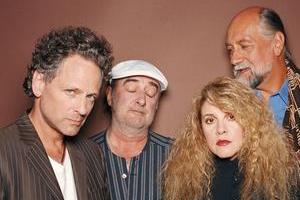 Fleetwood Mac are promising to play all the songs which made them famous when they return to New Zealand for the first time in nearly 30 years.
The band have confirmed they will play a one-off, two-hour set at the Bowl of Brooklands in New Plymouth on December 19 following the success of their 55-city North American tour.
The band said the tour had been enjoyable enough to add a two month stint through Europe and on to Australia and New Zealand.
"We're so happy to be back out on the road, where we'll perform everyone's favourite songs and see all our New Zealand fans," the band said.
Promoter Andrew McManus said the concert would be a "celebration of all the greatest hits" from the band, including Rhiannon, Dreams, The Chain, Tusk and Go Your Own Way.
- NZPA