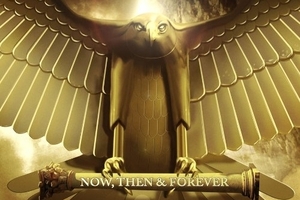 The infectious horn-driven sound of EWF changed the co-ordinates of black music when founders Maurice and Verdine White envisioned a band crossing genres from soul and funk to pop, rock and Afro-inflected rhythm 'n' blues.
Although tweaking their dance-funk template, their signature sound remains. In fact on the disco-funk of My Promise and Night of My Life, and the weightless ballads elevated by Bailey's falsetto and breathy background vocals (Guiding Lights) we could be back in 79 at their boogie wonderland.
But they add touches of musical colour (acoustic guitar and moog on the warm instrumental Belo Horizonte; congas, snapping bass and stuttering guitar on Dance Floor; tabla drums and astral synths on the dreamy Splashes) so within their style EWF bring something extra and different.
Some copies seamlessly include half a dozen earlier hits after the 10 new tracks to make an impressive package. Get that one.
Stars: 4/5
Verdict: Resetting the clock to classic dance-funk
Follow @nzherald_ent on Twitter for all the latest entertainment news.
- TimeOut / elsewhere.co.nz