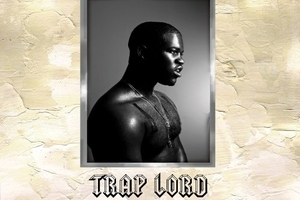 If you attended A$AP Rocky's hyper Auckland show in June then you've already met A$AP Ferg. He was the monster of a man stalking the stage behind A$AP - an intimidating presence who stuck around to perform much of Trap Lord long after Rocky had finished.
Despite his thuggish enthusiasm, Ferg doesn't have Rocky's streamlined style and slurred subtleties, but what he does have is a tonne of charisma. "One gold tooth like I'm Shabba Ranks," he thunders on Shabba Ranks, a brilliantly explicit statement of intent dedicated to the Jamaican dancehall star.
Like Rocky's standout debut earlier this year, Ferg is blessed by some stunningly dark, bass-heavy production, and Let It Go's shuddering jabs and Work's relentless thuds will test even the biggest subs.
Too often Ferg relies on his fall-back option of violent intentions and ridiculous sexual boasts - such as the please-make-it-stop R18 antics of Dump Dump and the "Ain't afraid to murda something" claims on Murda Something.
And it's too balls-out aggressive to appeal to casual hip-hop fans - a fine line that Rocky manages well.
But standout sing-along Hood Pope shows Trap Lord is an occasionally thrilling debut and proves A$AP Ferg could be a serious proposition - as long as he doesn't follow through with any of his murderous intentions.
Stars: 3/5
Verdict: A$AP Rocky's sidekick gets dark but not deep
Click here to buy Trap Lord by A$AP Ferg.
Follow @nzherald_ent on Twitter for all the latest entertainment news.
- TimeOut