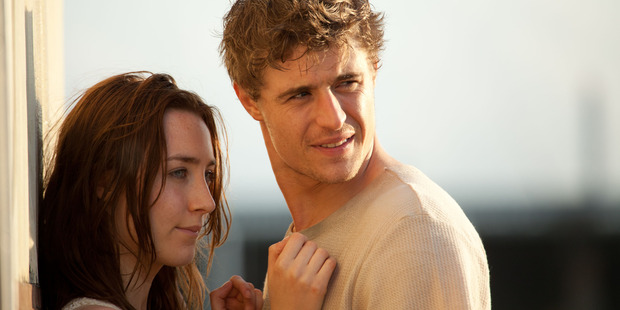 The inevitable film of novelist Stephenie Meyer's first post-Twilight book arrives without the feverish anticipation of the vampire movies, but with mild curiosity to see how her storytelling translates to other genres. In the near future, almost all of Earth has been taken over by alien "souls" who inhabit human bodies. Saoirse Ronan (The Lovely Bones) plays Melanie, a member of a small resistance effort whose mind somehow remains intact when she is taken over by an alien soul known as Wanderer. The two are wrestling for control, and it could have grave consequences for the resistance. There are cool ideas here but they are weighed down by the film's adolescent love story. New Zealand-born director Andrew Niccol is very much at home among the stark sci-fi landscapes and this is way better than his last effort, In Time. Diane Kruger is fantastic as an emotionless "seeker" and Max Irons (son of Jeremy) and Jake Abel try to seem manly as Ronan's twin paramours. The mushy stuff may have prevented me from fully embracing the film, but it should speak to the target market.
Stars: 3/5
Cast: Saoirse Ronan, Max Irons and Jake Abel
Director: Andrew Niccol
Running time: 125 mins
Rating: M
The Host is out now.