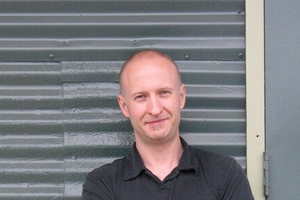 American indie music hero Bob Mould and his old 80s band Husker Du were a major inspiration for Dave Grohl, and it seems a stint on tour and co-writing the song Dear Rosemary on the Foo's last album Wasting Light has rubbed off a little on Mould.
Because since Husker Du split up in the late 80s, which was followed by the more anthemic and sparkling Sugar in the 90s, Mould's solo career has veered off on electronic and singer-songwriter tangents.
But Silver Age proves he's at his best when he's whipping up a hard rocking melodic wall of sound with a brash pop bite to it.
Apart from gentler last track First Time Joy there is very little let-up on this blistering 10 track collection. There's the steely sprawl of Stem of Hercules, with its unashamed guitar hero moments, The Descent is a searing blast of melodic Warehouse-era Husker Du carnage, and the pummelling gallop and arcing distortion of Fugue State is intense.
While it's no New Day Rising (Husker Du), Copper Blue (Sugar), or Workbook (his debut solo album), Silver Age is the best addition to Mould's vast canon in years.
Stars: 4/5
Verdict: Rowdy rock return for former Husker Du leader
Buy this album here.
-TimeOut