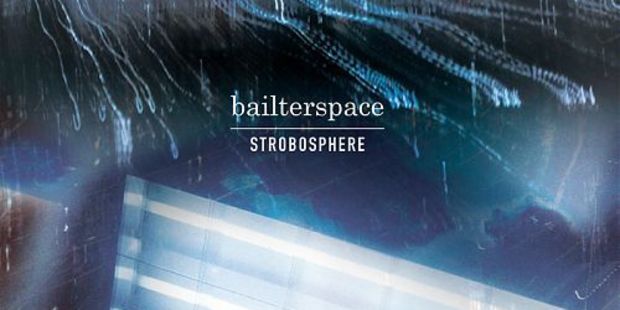 Given the mangled melodic dissonance and the enchanting tuneless drone of opener Things That We Found, it could really only be a new album by one band.
Because even after 13 years off the radar, Kiwi noise heroes Bailterspace still sound so unique, so deliciously moody and, often, on eighth album, Strobosphere, they're at their devastating best.
Like on early highlight Polarize, which writhes and squirms around in its own gritty dirge and punishing groove.
And it's that song, four tracks in, where the intensity and all-consuming grip of the album really starts to take hold.
But first, a quick Bailterspace history lesson to document where they came from and what the core of Alister Parker (guitar, bass, vocals), Brent McLachlan (drums, samples, percussion) and John Halvorsen (bass, guitar) have been up to lately.
First there was the Gordons, who formed in Christchurch in 1980.
Then came Nelsh Bailter Space before they shortened it to what they are known as today. Back in the day, the ear-splitting volume of the band's live shows were rivalled only by, well, probably the Gordons.
And after releasing seven albums, including the tense, weighty and often beautifully sparse 1988 debut Tanker, and moving to New York, Bailter Space went on extended hiatus in the early 2000s.
But now, the New York-based pair of Parker and McLachlan are back (minus Halvorsen who has lived back in New Zealand for around five years).
On Strobosphere there is nothing quite as ear-ravaging as Tanker's Grader Spader, nor anything as exquisitely eerie as Fish Eye (though OP1 is close, with its mix of dulcet, dour and distorted), but as returns go it's still a potent one.
The title track has a big, strumming lurch to it before escalating into a frenzied swirl of chaos. No Sense offers some slightly rosier, almost jangly (but not quite) moments, and the two most different sounding songs are the trashy and rowdy Dset, and Island, which starts like Nirvana's About A Girl and has Parker doing his best Iggy-meets-Bowie yowl throughout.
The other striking thing about Bailterspace is the unassuming textures, conjured up by clever sampling and added percussion, that reveal themselves over time (giving the finale to Meeting Place a spooky second level).
And it has to be said, New Zealand doesn't have too many underground music legends - but Bailterspace are one of them and they're just as intense as ever.
Oh yes, and this goes without saying, but turn the volume right up for this one because songs like Polarize and the more wending and winding melodicsm and subtleties of Meeting Place just won't sound the same if you don't.
Verdict: Kiwi underground legends pick up where they left off.
Stars: 4/5
Buy this album here.