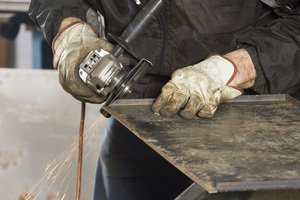 New Zealand manufacturing grew at a slower pace in March, although food processing near the end of the season and drought in the North Island saw farmers send more livestock to the meatworks.
The BNZ-BusinessNZ performance of manufacturing index fell 2.6 points to 53.4 in March from a 12-month high a month earlier, with food, beverage and tobacco still the most active sub-sector at 63.6. A reading above 50 indicates expanding activity, while a reading below 50 implies a contraction.
"The reservation we'd have about the latest PMI is that food processing is clearly the strongest part of it," BNZ economist Craig Ebert said in his report. "To the extent this reflects higher than normal meat processing for this time of year as farmers respond to drought, then we should be wary of a hangover in this component of the PMI over the coming months."
Earlier this week the New Zealand Institute of Economic Research's quarterly survey of business opinion showed firms are the most confident they've been since before the 2008 global financial crisis, and the Treasury warned the biggest impact on economic growth figures from the drought was likely to be in the June quarter.
"The production trends among QSBO manufacturers were nicely on the positive side of the ledger," Ebert said.
All five of the seasonally adjusted diffusion indices expanded in March, led by new orders at 55.3, production at 53, deliveries at 52.2, employment at 51.5 and finished stocks at 50.9.
BusinessNZ executive director Catherine Beard said "it was particularly pleasing to see employment show a second consecutive increase in activity after spending eight of the last previous nine months in decline."