Hohepa Morehu-Barlow went from a troubled childhood in Thames to being the toast of Queensland's social set. He told people he was Tahitian royalty and financed the transformation with almost $21 million stolen from the state Government.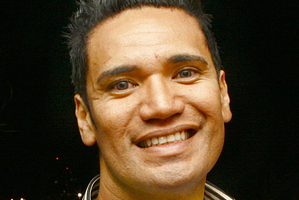 Hiding in the laundry chute of his luxury riverside apartment, Hohepa Morehu-Barlow fumed as he watched detectives rummage through his trove of designer belongings.
The "royal" was in hiding. His home and its contents - from the collection of Louis Vuitton gear to the HRH-embroidered garments and crown - were about to be seized by the Queensland Government.
The raid capped an almighty fall from grace.
The New Zealander's life of lies toppled faster than he could comprehend - his existence was funded by A$16.6 million ($20.8 million) stolen from the state Government, not an allowance he received as a Tahitian prince, as he had managed to convince friends, colleagues, bosses and perhaps even himself.
"The idea of [police] going through 'his' property, it was the most offensive thing anyone could do, he was offended," says his former lawyer AdamMagill.
As Morehu-Barlow hid from police who had swarmed through his home, his face and name were printed in papers and broadcast on TV on both sides of the Tasman.
He was outed as a pretentious Kiwi bureaucrat who perpetrated an outrageous fraud to fund his lifestyle as one of Brisbane's fashionable high-flyers.
His slush fund bought him designer clothes, expensive liquor, and all the "friends" he wanted.
As he was sentenced this week to 14 years in a Queensland jail after pleading guilty to eight fraud and drugs charges, he finally had the notoriety he had perhaps always craved.
The guillotine had fallen, but as he was led to the cells of the Brisbane District Court he grinned widely. Everyone knew who he was.
Hohepa Morehu-Barlow was born in New Zealand on February 13, 1975, the eldest of six children.
According to the lawyer who represented him in court this week, he had a troubled upbringing in Thames.
David Shepherd told the court his client's father was a drunken and violent man who often beat their mother and she, in turn, would leave the house. Her children had to fend for themselves.
As youngsters, Morehu-Barlow, his four brothers and sister would roam the streets looking for food or family members for help. Morehu-Barlow was always riddled with guilt and shame about the life he and his siblings lived.
His only escape was at school, where he was a diligent student. He graduated from Thames High School in 1993 and went on to study at the Taranaki Polytechnic and then Victoria University of Wellington before dropping out in favour of a move to Australia to join his sister Kelly Barlow in 2001.
Though he lacked a degree, his climb through the ranks of Queensland Health was impressive.
"He got something like five promotions in a two-year period," Mr Magill says. "He's very articulate. He's an intelligent bloke."
Morehu-Barlow, who started calling himself Joel, was a middle-level finance manager estimated to be earning A$100,000 a year when Brisbane's social life beckoned.
He had learned how the health department grants system worked and hatched a plot to manipulate it. Increasingly large sums were paid, purportedly to a business which he set up himself, but they actually went to his personal bank account.
The money was spent on designer threads, parties, holidays and a collection of gaudy belongings, including a crown and items with fake royal crests.
He began to tell people he was a Tahitian prince, and worked only because his parents would otherwise stop his large allowance.
The fraud fuelled the lie and the lie hid the fraud.
The motivation perhaps came from the suicide of a brother in 2007, a tragedy that had a "profound effect" on him, his lawyer told the court this week.
The guilt Morehu-Barlow felt as a helpless older brother when they were children returned and he began using more party drugs.
When he was arrested he was found sprawled on the bed in his luxury apartment after an apparently deliberate overdose.
"He revisited all of those feelings of inadequacy and deprivation he felt when he was a child," Mr Shepherd said.
"Accessing money was perhaps a way of alleviating those feelings of guilt. The spiral began ... [and] it became compulsive.
"He became a relatively popular character, [which] provided a buffer for him against the feelings of guilt but also put pressure on him to maintain the facade.
"When it reached its final inevitable conclusion he attempted to kill himself and that's when he was found by police."
Morehu-Barlow stole almost A$17 million between 2008 and his arrest in December 2011. Police froze A$12 million of assets, including his A$5.65 million apartment, a Mercedes-Benz and an Audi A4.
During the days he hid in his laundry chute, family in Australia and New Zealand were shocked to hear what he was accused of.
"We were actually preparing for my uncle's wedding and then next minute he was all over the news," first cousin Shannon Morehu said.
"It was a big shock. But family stick together. You can pick your friends but your family you're stuck with."
If Joel Barlow was a prince then James St was almost certainly his kingdom.
A playground for the affluent and arty, the leafy precinct in Brisbane's Fortitude Valley is filled with hip clubs and restaurants and designer everything.
Here he could splash his stolen millions on everything, including newfound "friends", although few of them want to talk about him now.
Nestled beside a cafe just off James St is Libertine Parfumerie, the posh designer fragrance store many believed Morehu-Barlow co-owned. Owner Nick Smart was reluctant to discuss him this week.
Mr Smart, a tall man as delicately preened as the fake prince himself, is prickly and defensive when questioned and claims he can't comment about Morehu-Barlow because "Joel was a client".
"Everyone knows Joel Barlow," one woman says as she walks into another James St store and overhears a conversation about the man.
What do you know about him? "He's a very naughty boy," she says.
He may have been naughty but no one on James St complained. Some genuinely believed he was royalty, one woman says, and Morehu-Barlow's arrogance and outlandish sprees only helped convince others.
"I know people who were convinced he was a prince," she says from behind a desk at an avant-garde furniture store.
"'Our Tahitian prince' they used to call him, because he was such a good customer."
Contemporary jewellery store Stone and Metal was one of the beneficiaries of his spending. He once walked through the store with his phone glued to his ear as he pointed at expensive pieces of jewellery to look at.
Eventually the woman in the store asked which of the items he wanted to buy. "All of them," he replied.
Nearby, in Brisbane's nightclub district, Morehu-Barlow threw a A$140,000 birthday bash for the people he liked to impress.
It was capped with a cake designed to look like luggage from Louis Vuitton, the designer store where he spent more than A$600,000 and was reportedly the biggest customer in the Southern Hemisphere.
"He was tied up in that lie. He thought he was invincible," Mr Magill says.
"From the outside looking in he had everything he could have wanted. He could do anything he wanted.
"He was living the lie and ... because he had that much money he had the ability to pull it off, pull off the ultimate fraud."
But his time was running out, and as quickly as he was arrested and cut off from his A$12 million of assets, those he called friends began distancing themselves from him.
The prince had fallen from his fictitious throne.
In the Arthur Gorrie Correction Centre on Brisbane's outskirts, Morehu-Barlow's A$6 million apartment has been replaced by a cell, designer suits by prison-issue tracksuits. The sports cars and luxury luggage are gone. The only mod cons are a Sony PlayStation and satellite TV network Foxtel.
Many of his "friends" stopped contacting him after his arrest, his cousin Shannon Morehu said.
Some still visit but it's mostly whanau who make regular trips to see how he is.
He is behind bars until at least December 2016, when he can apply for parole. When he's released he will be deported to New Zealand.
But it may have been his notoriety that meant Morehu-Barlow was "upbeat" when family visited on Sunday; that meant he smiled widely as he waved goodbye to friends and family in the Brisbane District Court this week.
As Adam Magill walked through the prison on his way to meet Morehu-Barlow shortly after his arrest, the lawyer greeted a number of former clients who were behind bars.
Initially Mr Magill thought the "penny had dropped" for Morehu-Barlow, that he had realised his lies had finally caught up with him.
But the fraudster still lusted for glamour. He enjoyed the attention.
"You're almost as famous as I am," he told his lawyer, whom he would soon run out of money to pay.


Deception began early
Hohepa Morehu-Barlow was a fraudster long before he moved to Australia and started stealing from Queensland Health.
In New Zealand in 1998, he was still known as Joseph Barlow, the name he grew up with.
It was about this time he was dragged before a court for stealing almost $32,000 from his employer, a charge that brought him a suspended eight-month jail term.
The next year he changed his name to Hohepa, the Maori equivalent of Joseph, and hyphenated his surname to include his father's family name.
This would be his identity for a new life in Australia.
He moved across the Tasman in the early 2000s but it wasn't until 2007 that he started work for Queensland Health.
Over four years he managed to fleece the state Government of more than $16 million. But his lies began before he was even employed.
On his CV, Morehu-Barlow claimed to have a high-ranking law degree from Victoria University of Wellington, a qualification that landed him on the path to becoming a senior finance manager.
After his arrest police found the degree never existed. Morehu-Barlow had started a bachelor of commerce but never completed it.
Nevertheless, once ensconced at Queensland Health he set up a fake business and forged documents, including letters under the state health minister's hand, to legitimise the transfer of state funds to his personal account.
He forged more documents for the largest, and last, of his 62 fraudulent payments, purportedly for a dental building at a Queensland university.
His lies were discovered after a mid-level manager suspicious of the large amount involved searched for information about the business and found Morehu-Barlow was the director.
In court, his lawyer David Shepherd said Morehu-Barlow felt he could have been caught at any time.
"That behaviour can be seen as compulsive and self-destructive rather than the desire to have money."
But Judge Kerry O'Brien described Morehu-Barlow's offending as an "audacious scheme ... to obtain an opulent and extravagant lifestyle [and] a way for you to ingratiate yourself to other people. Your dishonesty only ceased with police involvement."

Rich tally
Many of the items seized from Hopeha Morehu-Barlow's home were auctioned in Brisbane this month. They included dozens of items from his favoured designer, Louis Vuitton.
There were 15 business shirts, 28 ties, 30 pairs of shoes, four suits, five jackets, one fur-like collar, one dinner coat, one vest and one bathrobe.
The list of Louis Vuitton accessories included 26 scarves (one made of fox fur), nine cufflinks and a wallet, embossed with HRH.
From the same designer he had six overnight bags, three sports bags, three satchels, four towels, an umbrella, business card holder, laptop bag and iPad holder.
He bought art, designer alcohol, including vintage champagne, and a signed All Black jersey.
Other belongings up for sale included 22 sets of rosary beads, nine antique robots, three iPhones, a Hermes saddle, a Whitney Houston 2010 tour book and an iPod engraved with HRH Hohepa Morehu-Barlow.
The auction raised more than $1 million for Queensland Health.
Rise and fall
1975 Born, the oldest of six children, grew up in Thames
1993 Graduated from Thames High School
1996-2001 Victoria University of Wellington
2001 Moved to Australia
2005 Started work at Queensland Health
2008 Began defrauding the health department of A$5 millionNov
2011 Forged documents to have A$11 million transferred into his bank account
Dec 2011 Arrested after hiding from police for two days
2013 Pleads guilty to biggest fraud so far on Queensland Government and sentenced to 14 years' jail Dec
2016 Eligible for parole
- APNZ