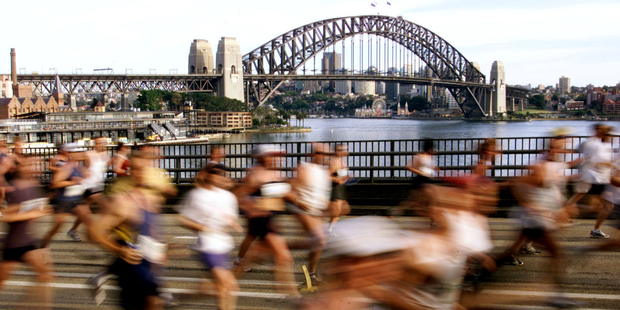 The resources boom has changed the face of Australia with Queensland and Western Australia experiencing a population boom, the latest Census reveals.
The 2011 Census, released last week, reveals that Western Australia and Queensland are leading the way in the population increase, especially in small rural communities.
Nine out of 10 of the biggest increases in local government areas were in rural Western Australia, the Australian Bureau of Statistics said.
WA's population boomed with a 14.3 per cent increase while Queensland came in second with an 11 per cent jump.
The biggest shift in growth has been in remote communities, which in five years have become strange hubs of activity filled with a mobile fly-in fly-out workforce. "Traditionally, we associate rural, remote areas with population decline and the Western Australian trend is right in the face of that," said 2011 Census executive director Andrew Henderson.
Nine out of 10 of the biggest population increases in local government areas were in rural WA - including East Pilbara, which had a population spike of 82.6 per cent.
While people's incomes have increased in Australia, the average rent has jumped 49.2 per cent - but in WA it's even higher at 76.5 per cent.
In terms of Australia's cultural makeup, there have been huge increases in those coming from India, China and the Philippines, and a decline in post-war countries such as Italy.
"This is fundamentally shifting the cultural mix of Australia," Henderson said.
"One thing is clear: we are substantially, significantly different from what we were five years ago."
More than 21.5 million people were counted on Census night last August - an 8.3 per cent increase from the 2006 Census.
And there continues to be a "man drought", with women outnumbering men 10,873,704 to 10,634,013, while the median age remains at 37.
Australians are also making more money than they were in 2006, but having to spend more too. Median weekly household income rose to A$1,234 last year, up from A$1,027 in 2006.
The average rent, however, rose A$94 to A$285 a week while median household mortgage repayments climbed A$500 to A$1800 a month.
AAP