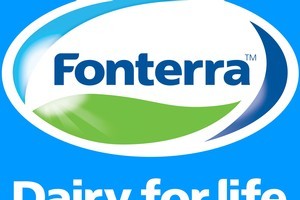 A Fonterra worker who was unjustifiably sacked when she was unable to return to her job following a workplace accident is to receive more than $25,000 from the company.
Helen Milner was employed as a Fonterra forklift driver from August 2003. In December 2006 she was involved in an accident on the forklift and days later was admitted to hospital for a collapsed lung.
She suffered a collapsed lung twice more during the following year, and by August had been hospitalised six times for the problem and complications.
An Employment Relations Authority report released today said Ms Milner continued to suffer severe pain and had spent most of the last three years in a wheelchair.
Fonterra dismissed her from her job in June 2007, saying "neither you or your representative nor your medical advisers, could give us a return to work date or even a likely return to work date ...
the company can no longer keep your position open indefinitely".
Fonterra said the dismissal was based on information available at the time, including that it had not been given a clear indication of Ms Milner's prognosis, and advice from its private accident compensation provider that her problems were unrelated to the accident,
However, in a report released today, authority member Yvonne Oldfield said Ms Milner had challenged the compensation provider's decision, and had medical opinions that the collapsed lung was related to the jolt in the chest she received in the accident.
Ms Oldfield said she was satisfied Ms Milner had given all the relevant medical information to Fonterra as soon as it was available, and that her failure to supply information about her prognosis could not be enough to justify her dismissal.
Fonterra was ordered to pay Ms Milner $2685.80 in lost wages, $5000 compensation for hurt and humiliation, and $17,560 for the loss of a benefit in the contract.
Ms Milner has sought reinstatement, but Ms Oldfield declined this, saying given her state of health it would be futile.
- NZPA