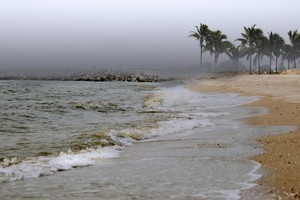 Kiribati has purchased 2428 hectares of land in Fiji's Vanua Levu to grow food in order to stem food security issues from rising sea levels and climate change.
Kiribati, which is some 2000kms away from Fiji, will use the land to plant food crops as more and more Kiribatian land is affected by salt water intrusion which contaminates fresh water ponds and food growing areas.
Speaking to Radio Australia, President Anote Tong said ""At this moment in time, we are at the very extreme end of the vulnerability scale. We're on the front line."
Currently Kiribati imports much of its food crops because of the impacts of salt water intrusion.
Source: Radio Australia and stuff.co.nz