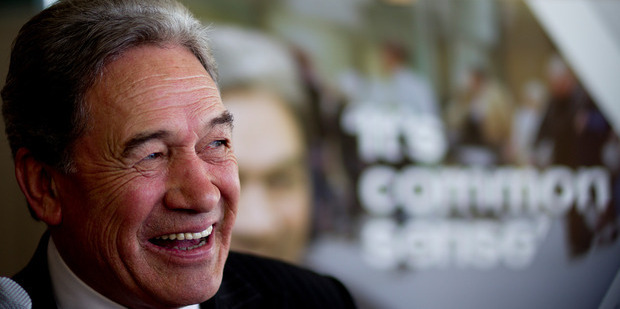 A resounding majority of voters think Winston Peters' joke that "two Wongs don't make a right" was just harmless fun, according to the latest Herald-Digipoll.
Just under a third of those polled found the comment offensive and racist.
The New Zealand First leader made the joke at the party's campaign launch in Auckland just over two weeks ago.
Read more:
* Peters' divisive tactics way out of line - John Armstrong
* Winston Peters' 'Wong' joke 'shameful' - Devoy
* Two Wongs not sure what's right
He was speaking to the audience about how National defended the sale of land to foreign buyers by saying that Labour had done the same when it was in Government.
"As they say in Beijing, two Wongs don't make a right," he said, which brought resounding laughter from the floor.
The joke drew the ire of Chinese group representatives, as well as Race Relations Commissioner Susan Devoy, who called it "outdated rhetoric".
The fallout dominated media coverage of the campaign launch, overshadowing the policy announcement of a KiwiSaver account and a $1000 Government kick-start for every newborn baby.
In the survey, 57 per cent of those polled said the joke was a harmless bit of fun that people should not get fussed about.
Just under a third - 32.7 per cent - said it was offensive and racist, while just over 10 per cent did not have a view or did not give an answer.
Mr Peters may have simply been playing to his core constituents; broken down into age groups, almost 70 per cent of those aged 65 and over had no issue with the joke, while only 22 per cent found it offensive.
Those who were younger, female and Auckland-based were more likely to be offended.
In the aftermath, Mr Peters lashed out at media questioning the comment: "What we don't need is a few journalists who decide that they're going to be the Nazi politically-correct police of this country. No one cares about that.
"The fact is the Chinese have got a great sense of humour."
But Dame Susan was not impressed.
"Politicians making fun of an entire race of people isn't new, but it's disappointing and shameful New Zealand political leaders are still doing it in 2014.
"Winston Peters needs to know he's not funny. His outdated rhetoric belongs in New Zealand's past: it has no place in New Zealand's future."
The survey was taken between August 14 and 20. The sample size was 750, with a 3.6 per cent margin of error.