Students at a school in South Auckland are calling on the "silly people" who broke into their school and damaged their fields to do the right thing and hand themselves in.
Wymondley Road School, in Otara, is having to fork out funds to repair the damage - funds they say are much needed in other parts of the school.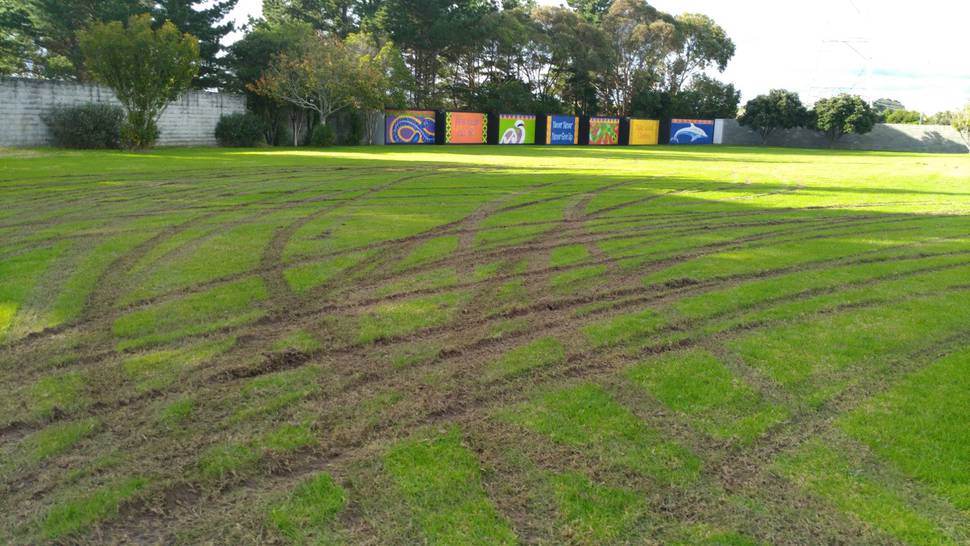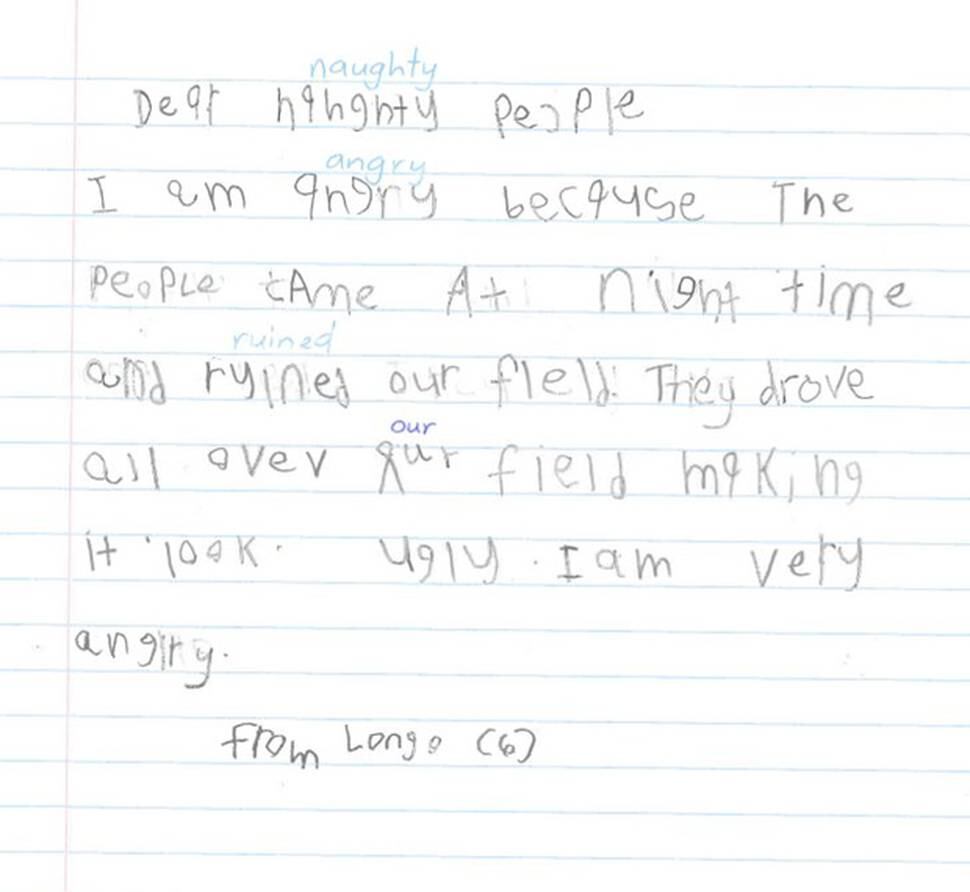 Principal Fleur Petelo said it is thought someone broke into the school in the early hours of Sunday morning.
The school is always open to the community, she says, but the gates are closed to ensure vehicles cannot go in.
The caretaker discovered the gate had been damaged and then put back to make it appear as if no one had gone in.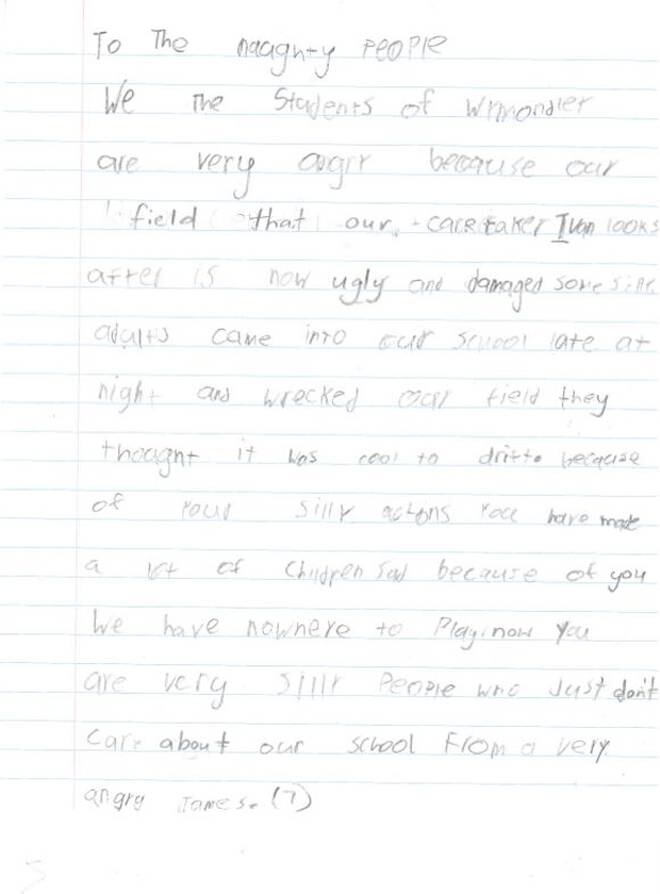 "Our kids are upset and it's going to cost us,'' Petelo said.
Students have since written letters to the offenders, calling on them to turn themselves in to police. They have also used the letters to tell them exactly how they feel.
"To the silly people,'' one 6-year-old wrote.
"We are frustrated at the naughty people for damaging our field. It is sad because we don't have anywhere to play.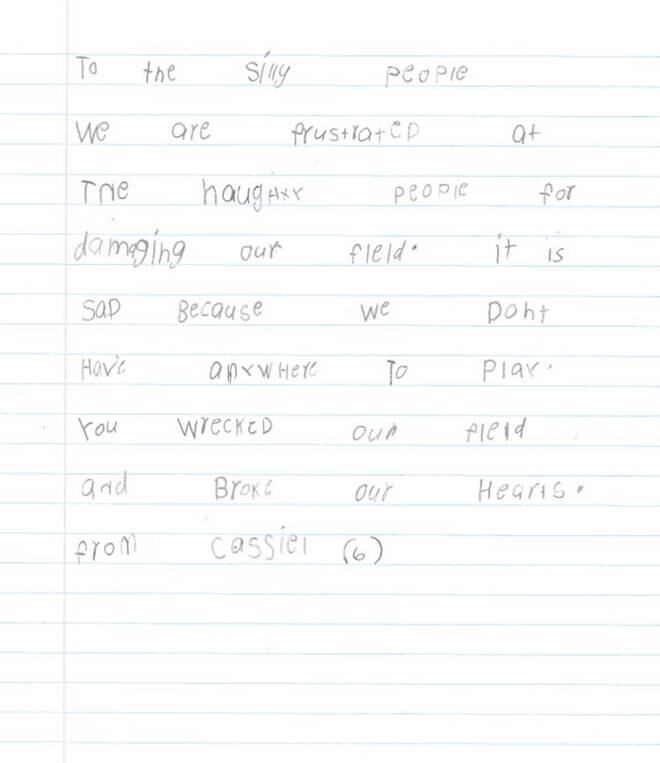 ''You wrecked our field and broke our hearts."
Police have been informed of the incident, but the school is hoping members of the community will dob the offenders in.