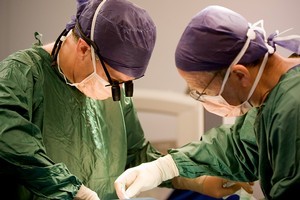 A teenage girl's decision to have her school organise an abortion for her without letting her parents know has sparked sharp debate between pro-choice and pro-life groups.
Arguments on whether the school's actions were appropriate flared after a report of a woman's horror that her 16-year-old daughter was able to have an abortion arranged by a school counsellor with no parental input.
Pro-choice group Mothers for Choice said it was essential that young women had the right to access abortions without their parents' consent, and with as much support as possible from within their schools.
Young women patients had the same right to privacy about their medical care as adult women, and the law needed to protect those girls from any coercion or abuse regarding their decisions - especially from any abuse within the home, spokeswoman Rebecca Matthews said.
Abortion Law Reform Association president Dr Morgan Healey agreed, saying the privacy laws were implemented to protect vulnerable girls, and that most who had an abortion did tell their parents.
On the pro-life side, a Family First-commissioned poll last year found 79 per cent of people supported parental notification when a daughter was considering an abortion. The poll surveyed 1000 people, with only 12 per cent saying parents should not be told, while 9 per cent did not know.
"This is a very strong response, and is a rebuke to the politicians in 2004 who chose to exclude parents from this process when debating the provision in the Care of Children Bill," Family First national director Bob McCoskrie said.
"The law currently means that while a parent has to sign a letter for their daughter to go on a school trip to the zoo or to play in the netball team, they are totally excluded from any knowledge or granting of permission for that same child to be put on the pill, have a vaccine, or have a surgical abortion."
- NZPA