Big four players will have to hold more capital to cover lending above 80 per cent of the value of property.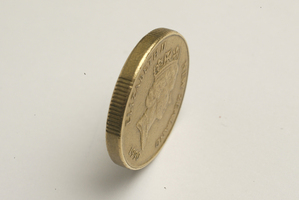 The kiwi dollar dropped against the US dollar yesterday after Reserve Bank governor Graeme Wheeler disclosed to MPs that the bank had intervened in the foreign exchange market.
"We have indicated on the record we are prepared to intervene on the exchange rate," Wheeler said when appearing before Parliament's finance and expenditure select committee. "We have also indicated that we would not expect, given the strength of the flows, that intervention would materially change the level of the exchange rate. But we could take potentially the tops off rallies. And in terms of activity there has been some intervention."
The dollar was trading at US83.97c at 5pm yesterday, down from US84.55c at 8am.
When Greens co-leader Russel Norman asked if the intervention had occurred recently, deputy governor Grant Spencer said it would become evident in the data the bank releases at the end of each month.
That data appears with a lag so the figures released at the end of this month will disclose any selling of kiwi dollars the bank did in April.
The bank sold $200 million of New Zealand dollars last December, activity seen as an exercise in managing its reserves rather than a serious attempt to lower the exchange rate in any sustained way - something Wheeler's comments yesterday indicate it still regards as futile in current global conditions.
Westpac chief economist Dominick Stephens said the governor's announcement seemed to indicate that the Reserve Bank has shifted gear and had actively sold NZ dollars, probably in much larger quantities, in an effort to "take the top off rallies" during the month of April.
"This is an important development for markets on the day, but not a game-changer for the New Zealand economy," Stephens said.
When Labour MP David Cunliffe asked about sending a signal to currency speculators, Spencer said: "I would add that a lot of the flows, actually over the past year or so, have related to official sector flows. In other words central banks and sovereign wealth finds around the world are diversifying out of major currencies and into currencies like the aussie and kiwi."
Wheeler also downplayed the potential for interest rate cuts to lower the exchange rate, noting that the Reserve Bank of Australia's 25 basis point cut on Tuesday had initially sent the kiwi higher against the Aussie dollar but by yesterday morning that effect had reversed.