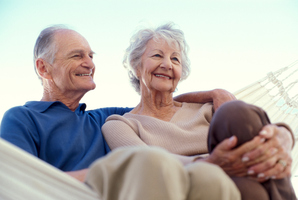 No one needs to be reminded that as a population we are ageing and impossible demands are being placed on funding our health requirements. However, I am perturbed that the medical device supply market is seen as increasing costs as new technology is introduced.
This is patently untrue. The New Zealand medical device market is some 5.6 per cent of health spending, amounting to around $850 million. And over the past three years - during which the Consumer Price Index has risen 8.3 per cent - 42 per cent of devices have reduced in price, 8 per cent matched the CPI increase and 50 per cent had no price change.
What is obvious is that as governments authorise further new procedure funding, up goes the spending on medical devices, not the cost of the device.
Any technology that reduces cost while providing benefit for the patient has got to be good. Look at what endoscopic surgery did for patient welfare and length of bed stays, or stents for certain vascular problems.
In October 2009, Health Minister Tony Ryall said: "The Government is committed to ... (a) focus on value for money with resources moving from administration and low priority spending into more important front-line services".
If the Government is serious about saving money we need to take a serious look at our spending on property (hospitals) and staff (bureaucracy).
Clinicians are valuable and deliver at the front end, whereas spending on more health bureaucrats does not.
An example is that the Government wishes to tie us to the Australian Therapeutic Goods Administration in the interests of closer economic relations.
In Australia, the TGA employs 672 people to regulate the supply of pharmaceuticals and medical devices. That is 672 people to service 22 million people.
Add our 4.3 million and we are possibly looking at another 126 people to be employed by the TGA to be paid for by us.
Our Ministry of Health at present employs three people and operates a web-assisted notification system to control access to our device market. Our hospitals rarely purchase a device unless it has European or United States Federal Drug Administration certification.
In Australia the TGA wants to check devices already approved by the world's notifying bodies (which issue confirmation certificates) and will not have a bar of the US process.
Has this made devices in Australia safer than in New Zealand?
Australia has more than its share of medical device events despite its 672 TGA staff (such as faulty breast implants and hip replacements, Celebrex pain tablets and Pan Pharmaceuticals).
At present medical devices in Australia cost significantly more than devices with identical global certification in New Zealand.
The SA 127,570,000 system is funded by health industry participants in Australia who in turn on-charge this to Australian taxpayers as part of the cost of the device. It would be no different in New Zealand.
Currently the TGA is criticised by industry as costly, slow, reducing competition and clinical choice, and being extremely bureaucratic and subject to little control.
Recent decisions by the TGA were to change the payment of fees from three months in advance to a year in advance (a huge cashflow hit to all and sundry) and a demand to have a TGA-specific number imprinted on every medical device sold in Australia (the TGA eventually admitted that such a requirement was a manufacturing impossibility).
It is little wonder that it is now subject to major reform by its federal minister.
But does it learn? While under reform, the TGA business plan specifically refers to the necessity for recruiting even more staff to "meet the demand" and the New Zealand work is very much part of that business plan.
For political tradeoff reasons (CER) the Government wants transtasman certification for therapeutic products. It has produced no evidence that our devices will become safer; yet existing devices will become subject to annual fees (payable to Australia) and this cost will be passed straight on to our district health boards. For what?
Why save money on one hand (national procurement initiatives) and blow it with the other? The $30 million a year cost could buy a lot of procedures in New Zealand.

Hamish Allison is managing director of Jackson Allison Medical & Surgical.