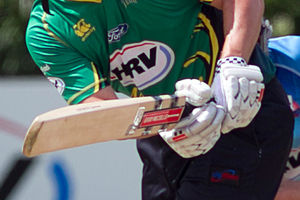 South African Heinrich Malan has been appointed Central Districts cricket coach for the next two seasons.
Malan is currently head coach of the Easterns Cricket first-class team based in Benoni, Gauteng, and takes over from Alan Hunt who stood down at the end of last season after three years in the job. In that time, Hunt took CD to the Champions League in South Africa and guided them to the Plunket Shield in 2012/13, Ford Trophy in 2011/12 and HRV Cup final in 2010/11.
"The Stags are an exciting team that have performed well over recent seasons and I am really looking forward to meeting the players and working with them to continue the side's success,'' Malan said.
"In my role with Easterns I have been responsible for developing players into successful first-class cricketers and I look forward to doing this in a new environment. Central Districts has a number of promising, young players coming through their ranks and it is an exciting prospect to be given the opportunity to work with them.''
Malan played 10 first-class matches for Combined Easterns-Northerns between 2005 and 2009. The 32-year-old will start work at the beginning of August.
- APNZ