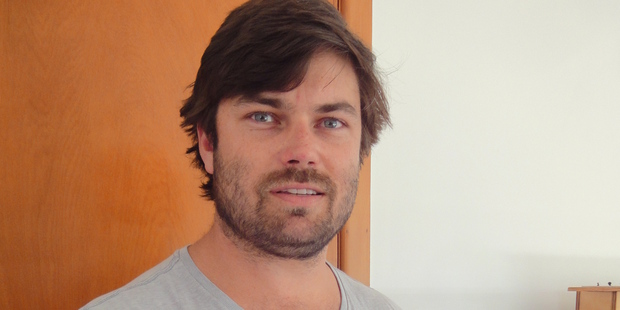 Almost three-quarters of New Zealanders say they put off going to the dentist because of the cost - and some are heading overseas for cut-price procedures.
A survey commissioned by Southern Cross found only 31 per cent of us go to the dentist each year and 40 per cent only go when there is a problem.
Seventy-one per cent put off seeing a dentist because of cost, and 14 per cent never go at all.
Dental decay is the most prevalent chronic and reversible disease in New Zealand, according to the Ministry of Health's 2009 oral health survey.
It found one in three adults had untreated coronal decay and one in 10 had root decay.
Southern Cross Health Society chief executive Peter Tynan said the ministry's findings show dental problems have an indirect cost to society, with one in 10 adults taking time off work or school in the previous year due to problems with their teeth or mouth.
"Some people bury their head in the sand and take a fingers-crossed approach to their dental health. Perhaps a better tactic would be to invest in an examination to understand what work you need done,'' Mr Tynan said.
Each year the New Zealand Dental Association conducts a survey on the average fees charged for a variety of dental treatments.
In 2013 the average fee for an examination and x-rays was $99, an amalgam filling $143 and a ceramic crown $1338.
Mr Tynan said those on a tight budget could shop around for the best deal.
The cost of dentistry in New Zealand has prompted some to look offshore for a cheaper deal.
Roy Watson has run dental tourism company Absolutely Thailand Ltd for more than five years and said in that time he has helped about 400 people combine an overseas holiday with cut-cost dental services.
Treatments cost about a third of the price here, and "the quality is just out of this world'', he said.
"People say, 'well, what happens if something goes wrong?' Well, it seems that the quality is so high that it just doesn't.''
In December a South Auckland man was sentenced to four months' home detention after performing extractions, fillings, root canals and gold inlays at his Mangere home
Sione Heinave Vailea had been a qualified dental therapist in Tonga for several years but was not qualified to do any dentistry work in New Zealand.
A community leader described Vailea as the "Robin Hood'' of the community, providing a much-needed service to those who could otherwise not afford it.
State-funded dental care is available for children under 18. But little is offered to adults apart from emergency tooth extractions and pain relief for community services card-holders, who will often have to pay part of the cost.
Health Ministry surveys show Maori and Pacific people are less likely than Pakeha to visit a dentist regularly, and are more likely to have had a tooth removed in the preceding year because of decay, abscess, infection or gum disease.
Two years of avoidance
Chris Moore said he's been avoiding going to the dentist for almost two years due to the cost.
The 30-year-old marketing account manager said he last went to the dentist in 2012, before embarking on a year-long overseas trip with his girlfriend.
"While we were travelling there was a hole [in a tooth], I chipped a tooth and I was like, I better get that fixed, but I haven't because I came back and I was quite broke.''
Mr Moore said the last time he went to the dentist, it cost him around $500 for a basic check and three fillings.
"I've just started getting sensitive teeth so I've started to buy that sensitive toothpaste and that's kinda helped, but it's not ideal.''
He said he's opted to pay more pressing doctors bills for a parasite picked up while in Mexico, rather than deal with his teeth.
"Once I get my health sorted - after going to specialists - then I suppose I'll start saving for [the dentist].
"That extra money that I have is going towards my health at the moment.''

Key Southern Cross survey findings:
* 71 per cent put off going purely because of the cost.
* 5 per cent don't have time to go
* 14 per cent never go
* 14 per cent don't feel like they need to go
* 16 per cent don't like going to the dentist
* 31 per cent go once or twice a year
* 40 per cent go only when they have a problem
* The unscientific online survey had a self-selected sample of 2000 participants and was carried out by market research firm TNS in September.
- APNZ