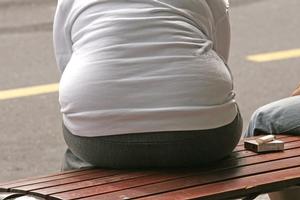 Life used to be so simple. Good people got rewarded. Bad people were punished.
But that's all changed. There are a few deserving exceptions, but now most knighthoods and dames are dished out to boring mayors and MPs who hang around too long, or rich old farts who cross the right palms with silver.
But, in general, most good people - those who obey the law, pay fines on time, keep healthy so they're not a burden on the public health system - are ignored.
On the other hand, lazy, irresponsible, sly and greedy folk seem to get the treats.
Take the current push from certain politicians for taxpayers to increase public funding of stomach-stapling operations.
I doubt this would have arisen if a few MPs hadn't taken themselves off for the procedure - for health reasons, of course.
Tariana Turia, at least, was open about it. In late January, nine weeks after having the operation, she announced she'd lost 13kg and banished the diabetes which plagued her health for years.
Next day, education minister Anne Tolley confirmed what everyone suspected - she too had undergone a stomach-stapling operation but wouldn't comment further because it was "private".
For once I agreed with columnist John Minto when he described Tolley, who removed the healthy food requirement from school tuckshops, as a hypocrite. "Why should the minister make it harder for parents and children to eat healthily just because she doesn't have to worry?"
Another Maori Party MP, Rahui Katene, who has also been stapled, is rallying support in Parliament for a budget announcement on stomach-stapling. She wants taxpayers to stem the tide of patients heading to Asia for cheap surgery because "the follow-up care was not good ... It's a big worry."
So is the in-flight service on some of those cheap overseas airlines, but that's no reason for taxpayers to fund international travel for all and sundry.
National MP Chester Borrows (yes, sigh, another one who's had the tummy-tuck, along with my own MP John Hayes), supports Turia's call, and reckons health minister Tony Ryall is "interested" and "thinking about it".
Whenever I write a column on overweight people I get hammered, but we all know what leads to obesity - eating too much. I don't care if people are happily overweight, it's their business.
But can the country afford to pay for surgery to correct it?
In the year to last June, public hospitals performed 233 stomach-stapling operations - three times the number of people who had the procedure in 2007. It doesn't sound a lot, but we paid around $6.5 million for those 233 operations.
I'm in two minds. I know we also pay millions to treat obesity-related diseases, especially diabetes, but if we start funding stomach-stapling operations, as sure as dropped toast lands honey-side down, we'll have many more than 800,000 people classified as obese.
If someone else takes responsibility for your over-eating and under-exercising, why bother?
A stomach-stapling operation costs around $28,000. We're talking billions of dollars worth of surgery here.
Our health system wouldn't cope. It's already struggling. Two years ago, for every dollar we paid in tax, 41 cents went on health care. Today it's gone up to 54 cents for every dollar.
But there's been no improvement. In fact it's worsened to the extent that two district health boards, Otago and Southland, are considering allowing patients the option of paying for treatment the public system won't fund.
So what to do? Tax rebates for health insurance won't work - one person's rebate is another person's tax hike.
Roger Douglas says give everyone big tax cuts so they buy health insurance, but I told him they'll just buy pies and fizzy drinks unless you make health insurance (yes Deborah, you can say it) "compulsory".
So maybe that's the answer, wash my mouth out. Then at least healthy people might be rewarded with lower premiums. If overweight people had to pay more, just as smokers are penalised, then they might think twice before they tuck into three square meals and too much alcohol every day.
Because isn't it time the good guys lobbied politicians for treats?