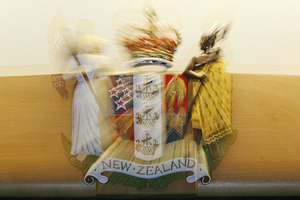 Two Rotorua sisters have been jailed for two years for the "persistent and ugly" blackmail of a married man one of them had a sexual encounter with.
Amanda Waitangi Sale, 21, and Pisila Martin, 31, were sentenced in the Rotorua District Court on Thursday after pleading guilty to two counts each of blackmail.
They each received about $2000 from the victim, who was threatened with violence and exposure.
Lawyers for the sisters, who had argued for home detention, immediately lodged an appeal against the sentence. In the High Court yesterday both women were granted bail pending the outcome of the appeal.
Their bail conditions include not to associate with the victim or go to his place of business.
During sentencing, Judge Phil Gittos said the women went to the middle-aged man's Rotorua business on February 14. Sale flirted with him and they later had a sexual liaison. Sale told him she was only 17 and made him take her to an ATM, where he withdrew $700 then a further $1000.
On February 20 Martin called the man and said she and her Mongrel Mob associates could "sort you out". Judge Gittos said the women each had three young children whose lives would be disrupted if their mothers went to prison.
However, he said he had to "draw a firm line in the sand".
"[We need to] make it clear to you and others that this sort of behaviour will not be tolerated by society."
The women were also ordered to pay $2000 reparation each.
For more articles from this region, go to Rotorua Daily Post